The Lifestyle Folio by Loxley Colour is a presentation product that belongs in any photography package. Its simple design and variety of personalisation options mean you can offer this to clients of any occasion and with any budget.
Here's a quick guide on why the Lifestyle Folio belongs in all your photography packages.
What is the Lifestyle Folio?
The Lifestyle Folio is a clever little folding presentation piece. Showcase two or three of your clients' favourite images in the form of quality Photographic Lustre prints with either a black or white card mount.
There are over 60 cover options available with this presentation product. This means every Lifestyle Folio can have a different look to suit each of your clients' tastes.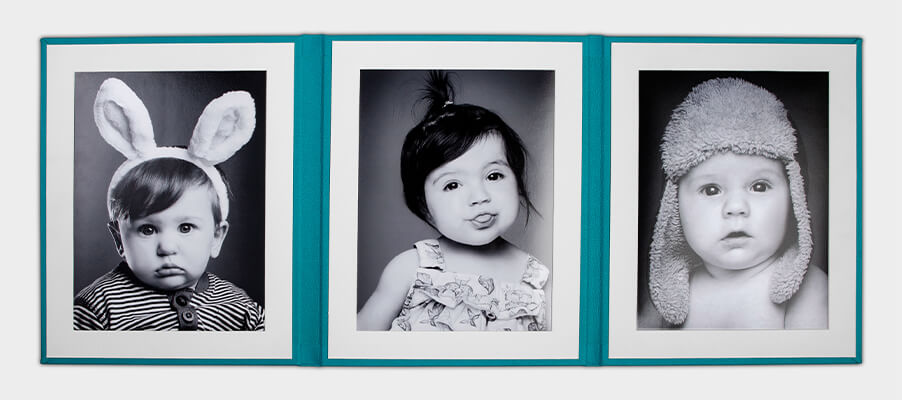 How can I make it personal?
You can make the Lifestyle Folio a personalised gift for any special occasion. There are three different styles of personalisation available; UV printing a message on the cover, UV printing a design or laser etching.
UV text presents as a clear, crisp message on the cover, regardless of the material you and your clients select. Select your font, black or white colour and type in your message and our team of professional printers will carefully transfer this onto the cover of your Lifestyle Folio.
We have a host of editable UV designs to choose from, covering a range of special occasions. You can also upload your own design easily and select a black or white UV colour.
Laser etching is a traditional form of personalisation where we carefully remove the top layer of cover material to present your message with a stylish finish. Just select your font, what you want your message to say and we'll get to work!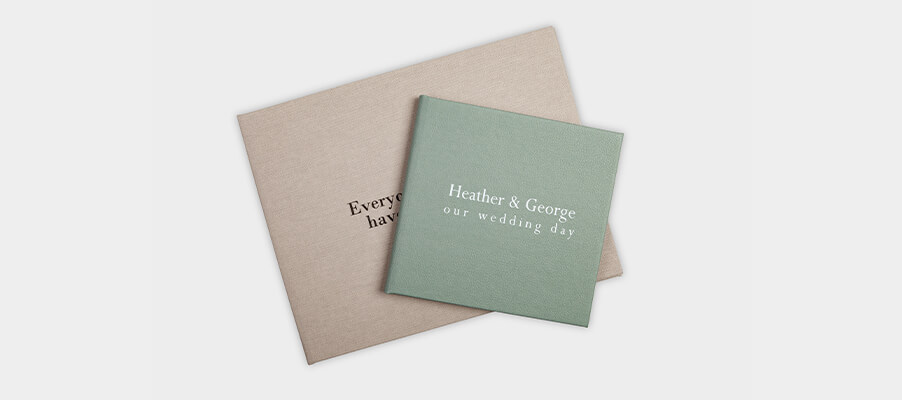 The presentation product for every occasion
The Lifestyle Folio can be added into all of your photography packages. Its design lends itself particularly to newborn and wedding photography, but it can easily display other genres. It's quick and easy to order, so you can always offer it to clients as an add-on after the shoot, and it won't break the bank so it's handy to offer to clients of every budget.
This presentation product looks great in the home office, can be used as a fun, unique display in the home and can be designed to suit every clients' tastes.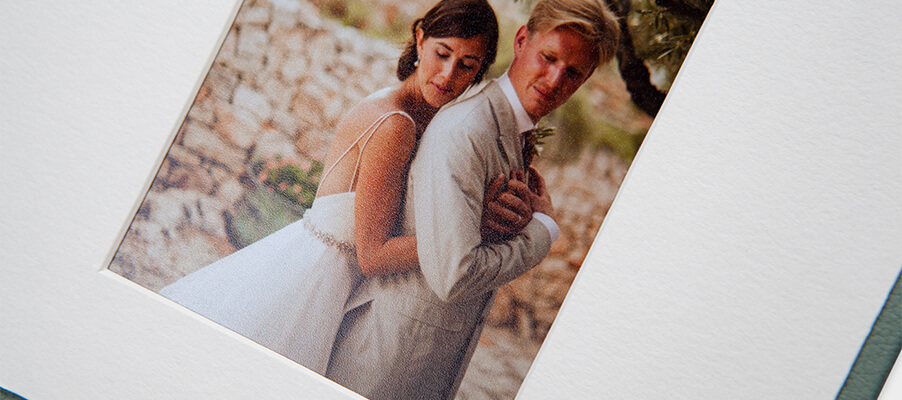 You might also be interested in…
Sample Packs – Order pre-set packages full of discounted sample products.
Presentation Products – Discover other add-ons for photography packages.
Popular Products – See what's currently popular with fellow photographers and their clients.