Since it's the newest product in the Loxley Colour book collection, it's understandable if you don't know too much about the Adore Book.
Let us talk you through why this book and box combination is ideal for so many photography styles and could be just the product for renewing your packages.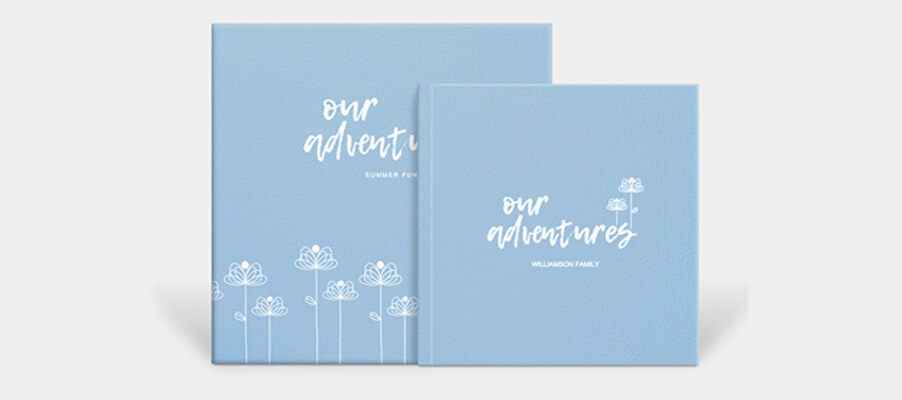 What makes the Adore Book so special?
We give you ultimate creative control with the Adore Book. You can select a cover material for the interior and exterior of the presentation box. Coordinate both materials, or switch things up a bit for a unique look.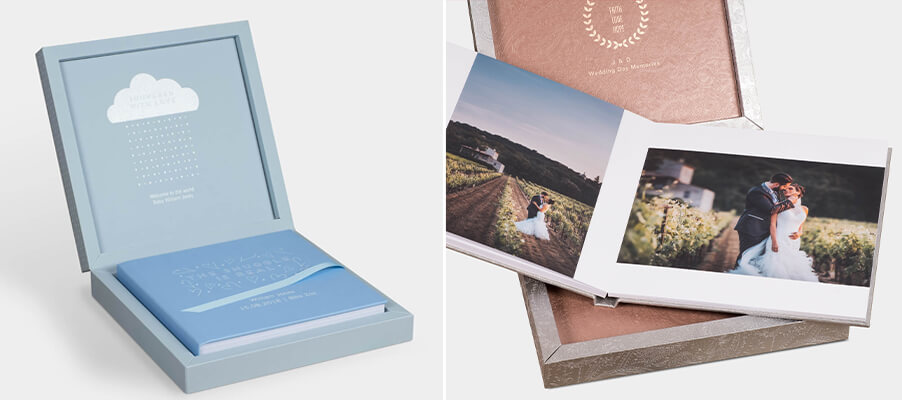 With personalisation, the options are endless. Add UV personalisation to the inside or outside of the presentation box. Match it with a personalised book cover and optional USB stick. You can even add a design to the outer edges of your box.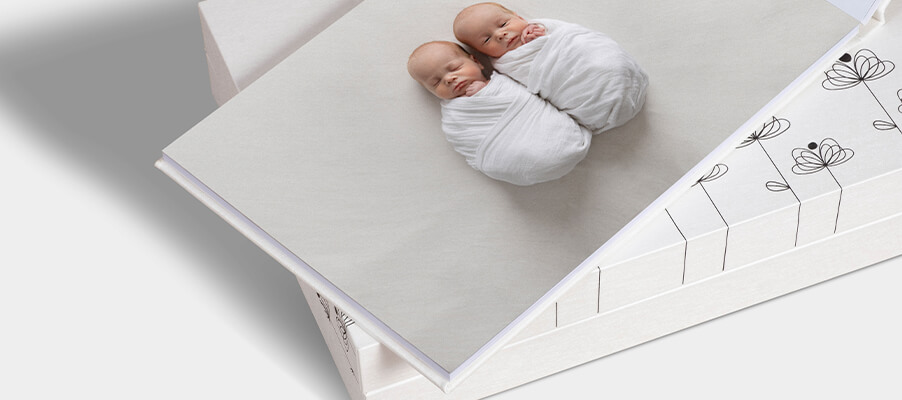 The book itself also has a host of design options for you to choose from! Opt for either a Photographic Lustre or Velvet print finish. Lustre offers a classic, matt look where as if you're looking for something a bit more luxurious, Velvet looks and feels great!
Opt for either a material cover or an image wrap for your book. The material cover can be designed to perfectly match your presentation box, but remember there is currently no image wrap option for the box.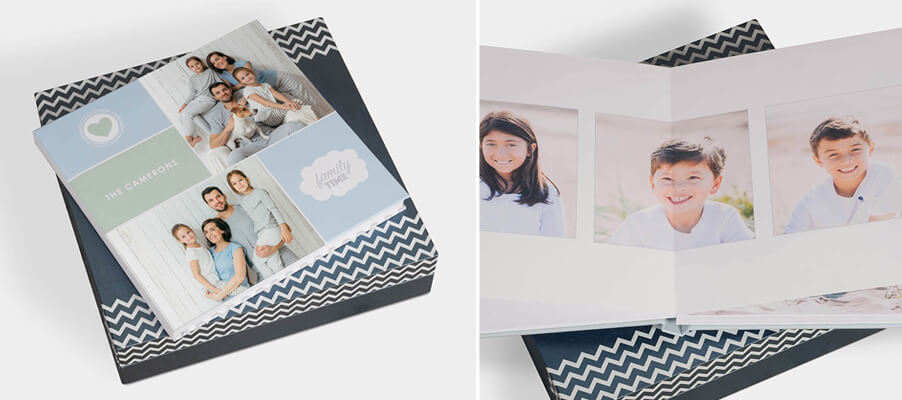 Nearly every aspect of the Adore Book can be designed to suit your clients; from the box cover, right down to the ribbon colour.
Order online
The Adore Book can be easily designed and ordered using our online builder! It's also available to design via Loxley Designer Pro (LDP) if you'd prefer using that software. We wanted to make sure the Adore Book was simple to design, but boasted fantastic results when your clients open it for the first time!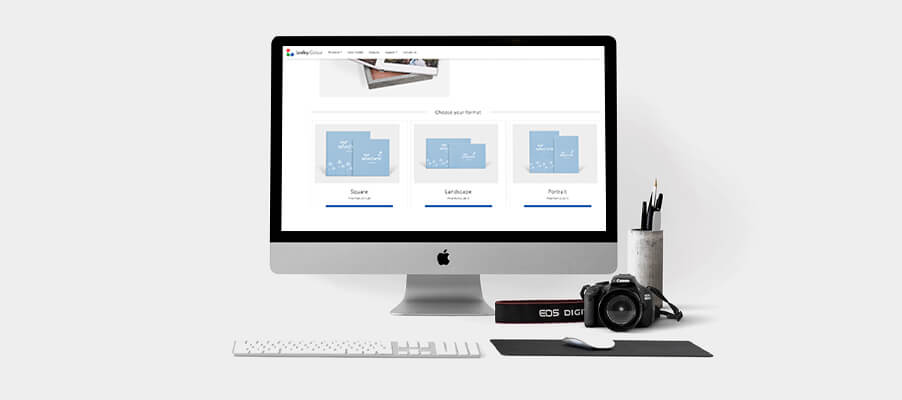 Ordering online is simple. Select all your design choices step-by-step and before you know it you'll have designed a beautiful book and box package! If you're a photographer who is comfortable designing with our free LDP software then don't worry, you can easily design the Adore Book there too!
Optional USB stick
You can add a digital element to the Adore Book by opting for a matching USB stick. This USB stick can be designed to feature the same cover material and UV personalisation as the other elements in this product.
Offering clients a USB stick as well as a professionally printed photo book means they have a tangible keepsake to cherish, but they also have digital files they can easily share with friends and family online,
The book and box for every occasion!
What makes the Adore Book really special is that it's a product that can be designed to suit so many special occasions and photography styles.
Whether you're looking for a signature product for a wedding, portrait or newborn photography package, the Adore Book can be designed to suit any of these!
You might also be interested in…
Presentation Products – Find more unique presentation options.
Books – Discover the rest of the Loxley Colour books collection.
Ordering – Explore our ordering methods to find out more.