Here at Loxley Colour we want to create a selection of products to suit a wide range of professional photographers' needs. That's why we've developed the fine art collection at Loxley Colour, giving photographers the means to create a full photography package to offer to high-end clients.
Fine art products offer something extra special to clients. Using high quality materials and paper types, you can create a package full of luxurious products that look and feel different to a standard set of products. Loxley Colour offers the top fine art printing services in the UK.
Discover what you could feature in your fine art photography packages with this quick guide to all things fine art.
Giclée Fine Art Prints
Prints are where Loxley Colour started over 30 years ago and we still pride ourselves on producing high quality prints for professional photographers. For a fine art twist to traditional prints, we have eight beautiful options for you and your clients.
With papers from renowned suppliers like Hahnemuhle, Epson and Fujifilm, you can rest assured the Giclée Fine Art Prints you provide clients will stand the test of time. Professionally printed here in the UK by our expert team, your fine art prints will retain tonality and hue.
Giclee Fine Art Prints are available with custom sizing, meaning you can select the precise size you need or your clients want.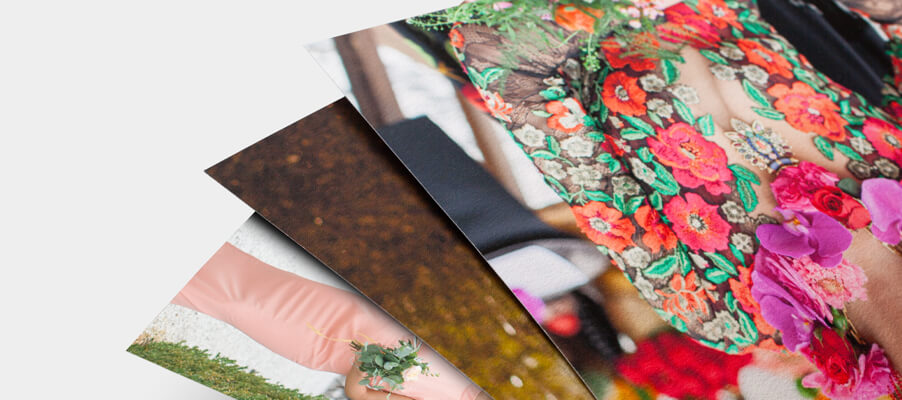 Bellissimo Fine Art
Every photography package needs a signature product, that's why we created the Bellissimo Fine Art album. This album can be the star of your package. Its layflat design and beautiful Cotton Smooth pages make this a step up from your standard album.
Choose a traditional padded or modern unpadded cover and then select from our wide collection of cover materials. From Leather to Linen, each material type has a selection of colours to choose from, giving you the chance to design the Bellissimo Fine Art to suit any client's tastes.
With the Bellissimo Fine Art album you have more personalisation choices available than with any other album in the collection. Opt for UV printed, laser etched or debossed personalisation.
We'll deliver your Bellissimo Fine Art album in a beautiful Hessian presentation box, or alternatively you can opt to design a perfectly matching Album Box and optional USB stick when you reach checkout.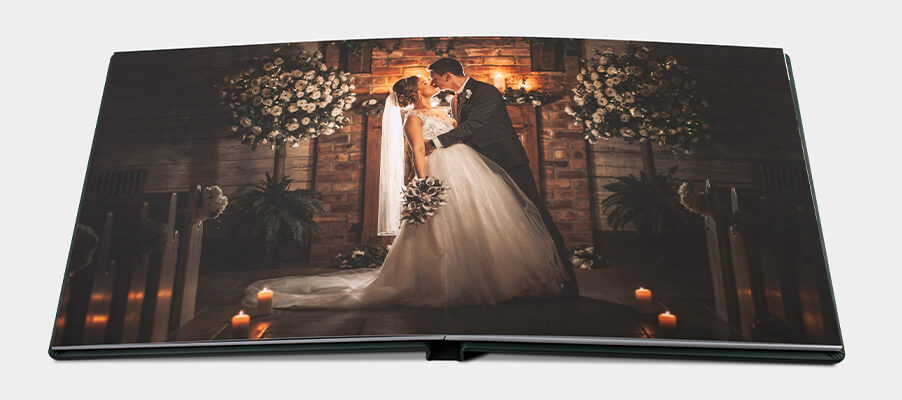 Fine Art Book
If you're looking for an album alternative or a way to display your own fine art portfolio, the Fine Art Book is ideal.
Designed in collaboration with landscape photographer Hamish Scott-Brown, this photo book was created with fine art portfolios in mind. Its unique Mohawk fine art paper is tactile and you can feel its quality. Subtle Linen and Hessian cover materials are available in a host of natural colours.
With the Fine Art Book, there are a selection of different ways you can adapt the front cover. Opt for a classic material cover with your choice of UV design or personalised UV message. You can also feature yours or your client's favourite image on the front cover with the Image Aperture and Image Panel cover options.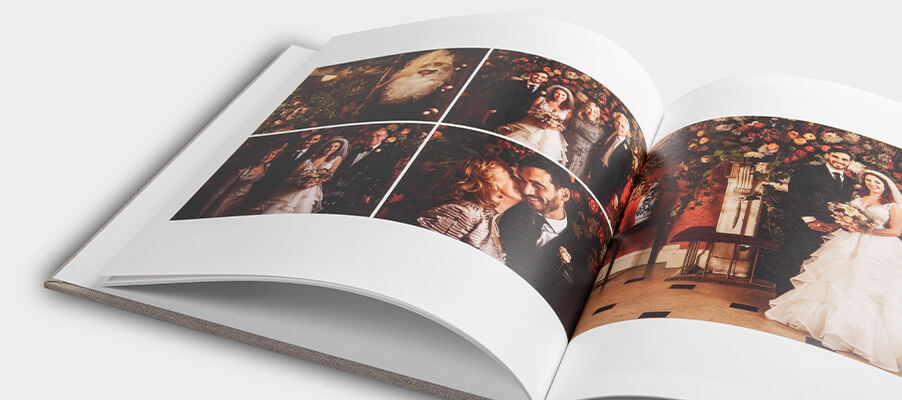 Fine Art Float Frame
Expand your fine art photography packages by adding in a wall display. The Fine Art Float Frame offers a unique, illusion-style display where the image appears to float in the centre of the frame.
The Cotton Smooth print at the centre of this display can feature a classic smooth edge or an artistic torn edge. The print itself has a subtle texture to it, making this a beautiful high quality wall display.
There are six frame colours to choose from, coming from our popular Metropolitan frame moulding.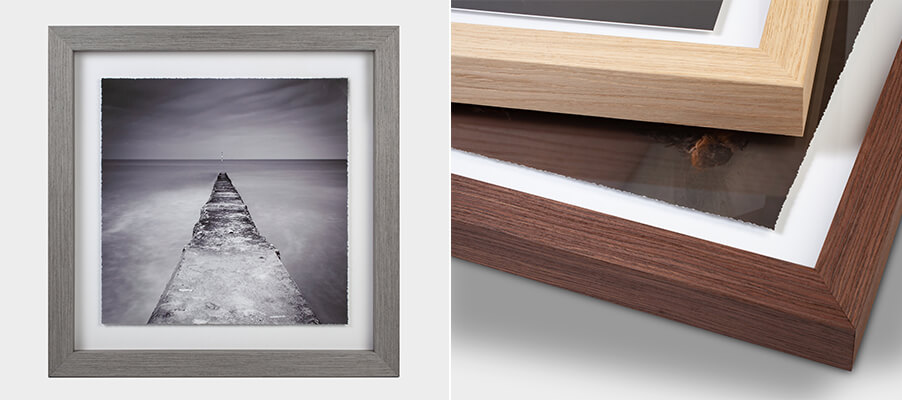 Fine Art Wrap
Combine luxurious fine art with the popular canvas style of wall display. The Fine Art Wrap has a White Cotton Canvas finish option, making it suitable for fine art photography packages. Available in custom sizing, this canvas display can be designed to suit any wall space and works with a wide range of photography styles.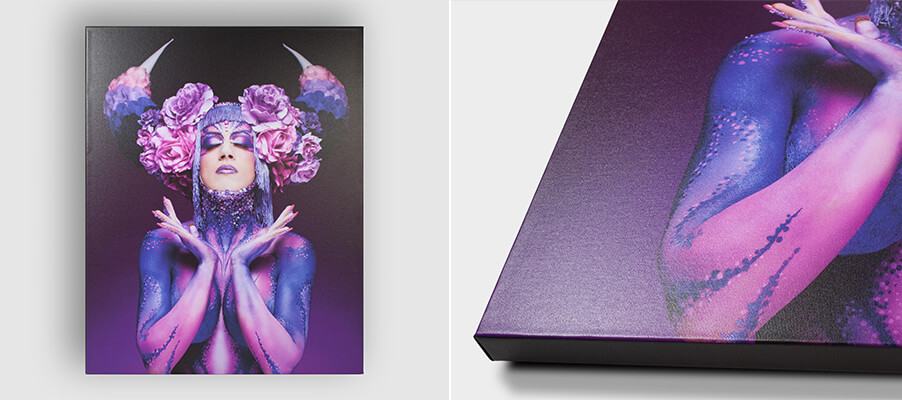 Framed Prints
You can upgrade your framed prints to feature fine art prints! Every frame available in our collection can be paired with one of our eight quality archival fine art prints.
Add a framed print into your fine art photography packages to give your clients a wide variety of keepsakes. Framed prints are a classic and traditional way for people to display their favourite memories.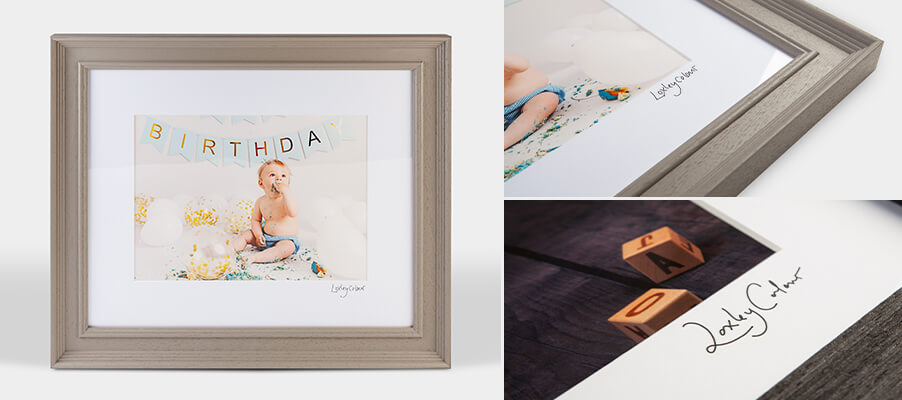 You might also be interested in…
Presentation Products – Discover a wide selection of ways to store prints and more.
Adore Book – A book and box combination with a Cotton Smooth finish option.
Toolkit – Easy tools and materials to help you market your packages to clients.