Discover why the Classic Coffee Table Book is the most popular photo book in the Loxley Colour collection. This press printed book is ideal for a wide variety of photography styles and serves as an alternative to albums for budget-conscious clients.
Let's explore what makes the Classic Coffee Table Book so special!
Designing the Classic Coffee Table Book
The Classic Coffee Table Book has a selection of cover choices. Opt for either a material cover or a hardback photographic gloss or matt image wrap cover. If you choose to go with a material cover, there are eight unique materials to choose from, all with a series of colour options.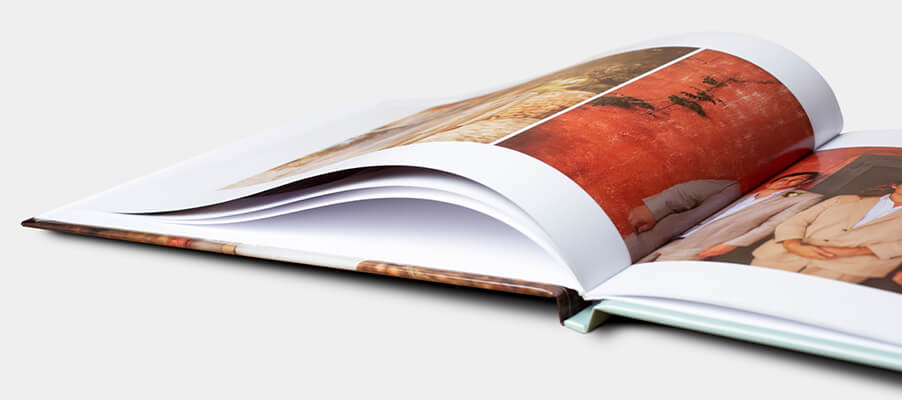 This photo book features Satin pages, 170gsm press printed paper with a matt finish.
Finish off the Classic Coffee Table Book with a personalised message or design on the front cover.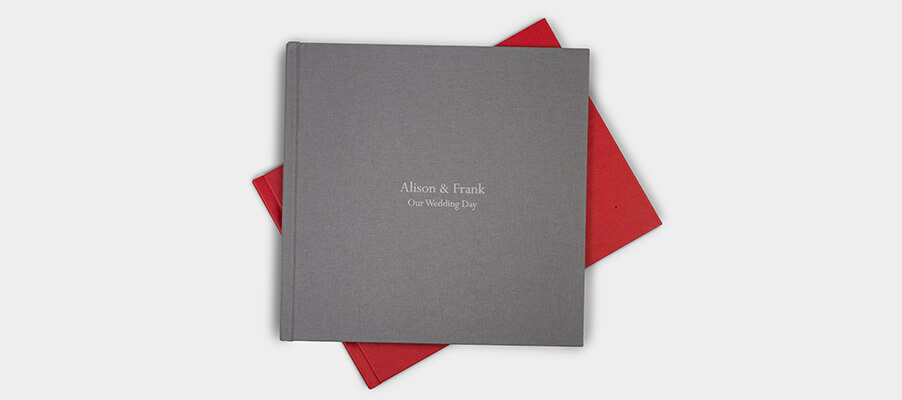 Signing Book
We've adapted the Classic Coffee Table Book to make it the perfect product to sell after engagement shoots. The Signing Book can be displayed on the wedding day for guests to leave personal messages to the happy couple.
With the same cover and personalisation options as the Classic Coffee Table Book, the Signing Book features lined pages and pages featuring your client's favourite engagement images.
The Signing Book, once full of your client's loved ones' messages, will make a unique and deeply personal keepsake that the couple can look back on for years to come.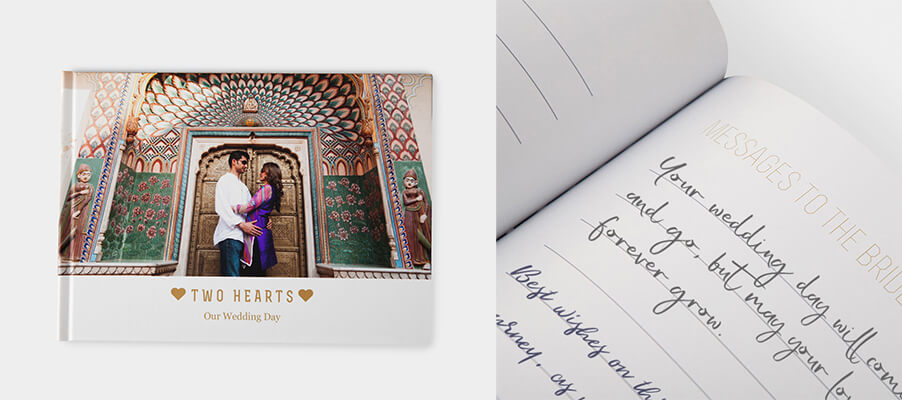 You might also be interested in…
Books – Discover the rest of our Books collection
Signing Frame – An alternative to the Signing Book
Giftware – Add little gifts to photography packages