Helping wedding photographers give clients beautiful, meaningful and reliable keepsakes is one of our passions here at Loxley Colour. We wanted to give both photographers and their clients an album that could be customised and designed to perfectly suit any taste or budget. This is why we've created the Bellissimo Perfetto with so many options and style choices. The
Bellissimo Perfetto
album is the most popular album in our collection. At Loxley Colour, we hand craft each Bellissimo album to precisely suit the client's needs and tastes, resulting in a beautiful, layflat wedding album.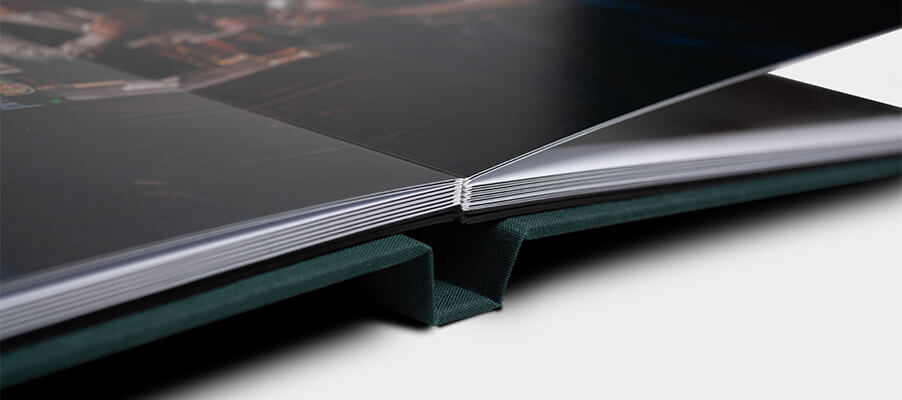 How can you make the Bellissimo Perfetto unique?
Nearly every aspect of the
Bellissimo Perfetto
can be adapted to suit yours and your customers' needs. You can be assured that every Perfetto we produce in our lab is handmade to the precise requirements of your client. It's to commemorate their special day, which is why it's important to us their album is developed with the utmost care.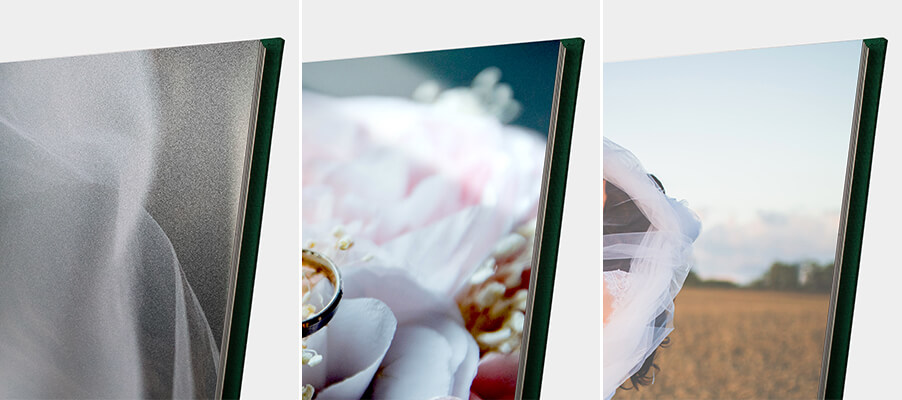 When designing the Bellissimo Perfetto you've got a choice to make on so many aspects. Choose from three quality photographic print finishes: Lustre, Metallic or Velvet. Each print finish offers a different look and feel to your client's album. We've recently introduced the choice to change page thicknesses. Opt for single, double or even triple thick pages in your Bellissimo Perfetto. You can also opt for a black or white page core and black or white end sheets.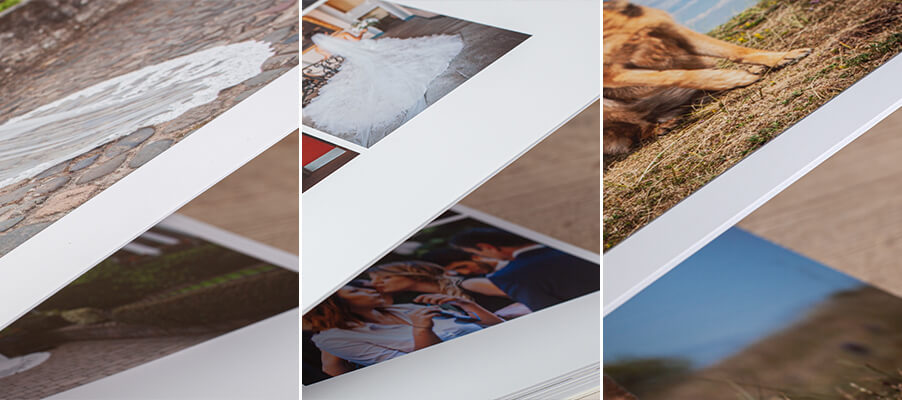 The cover of an album is where you can really start to get creative! There are eight different cover styles including image wrap and material. If you select a cover style featuring material your choices don't stop. There are nine material options, each with a range of colours, so you can create a cover that reflects your clients' tastes or matches the colour scheme and theme of their wedding.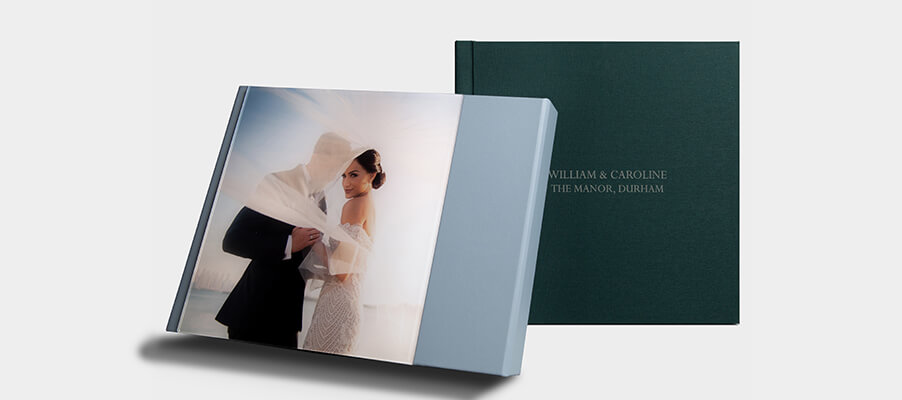 Add a personal finishing touch to the Bellissimo Perfetto with a personalised design or message on the front cover. Opt for either a laser etched or UV printed design or message.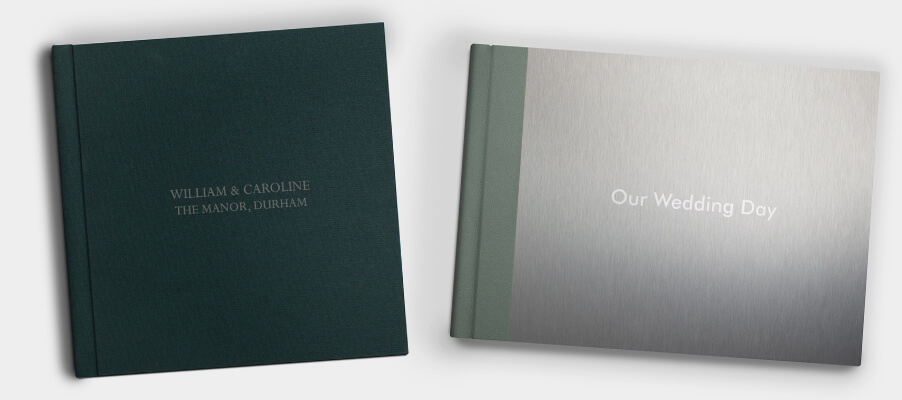 Add on the Album Box
Once you have designed the Bellissimo Perfetto and reach checkout, you'll have the option to design and add-on one of our new
Album Boxes
. An Album Box is a beautiful way to finish off a photography package. Design it to perfectly match the Bellissimo Perfetto which will fit snugly inside. You can also choose to add in a matching USB stick, giving your clients an album full of wonderful memories as well as digital files to easily share. Both the box and USB stick can be designed to match the main album, right down to the personalised cover design.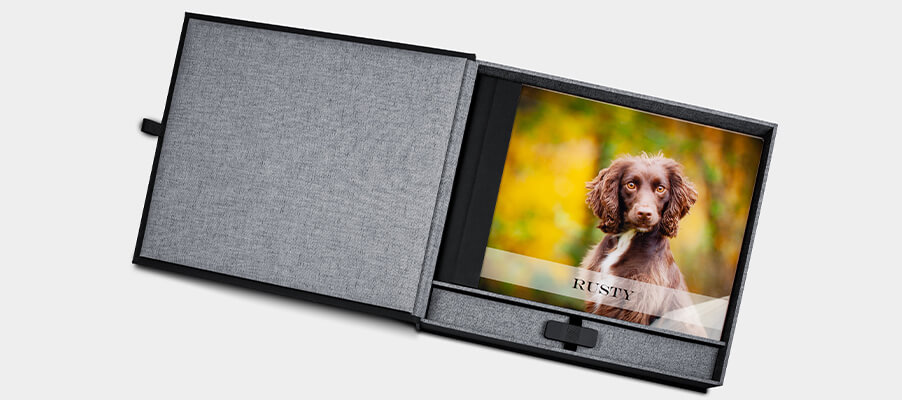 Bellissimo Perfetto Downscales
Album downscales are a great way of expanding photography packages and boosting sales. With the Bellissimo Perfetto, you can add on a duplicate album and as many as five matching downscale books!
Downscales
can be offered to clients who have large families or wedding parties and want to offer them keepsakes to commemorate their wedding day. Downscales are designed to perfectly match the main album in a photography package. You can also order a duplicate main album for just half the price! Duplicates are great features to offer clients, as it gives them a second wedding album for them to pass along to a close family member.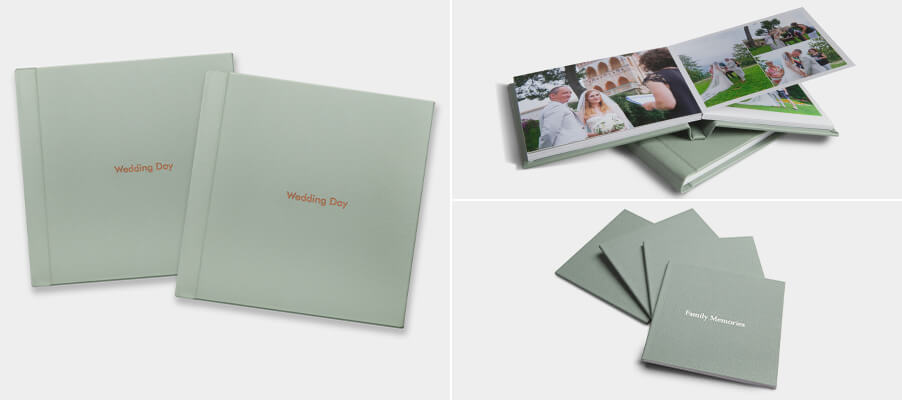 Say it with Samples
Showing a sample Bellissimo Perfetto to clients could be the difference between making an album sale or not. It can be a big decision for clients to make, so letting them see the quality of this layflat wedding album before they agree to purchase can help them reach that decision. At Loxley Colour, you can order a sample Bellissimo Perfetto as part of either the
Standard or Premium Wedding Sample Packs
. These pre-set sample packs are available for fantastic discounted prices. Here's what you can find in them:
Standard Wedding Sample Pack – £100:
12×12″ or 14×10″ sample Bellissimo Perfetto
Your choice of two material swatch keyrings
Matching sample Bellissimo Memento set
Premium Wedding Sample Pack – £200:
12×12″ or 14×10″ sample Bellissimo Perfetto
10×10″ sample Bellissimo Fine Art
Your choice of two material swatch keyrings
Matching sample Bellissimo Memento set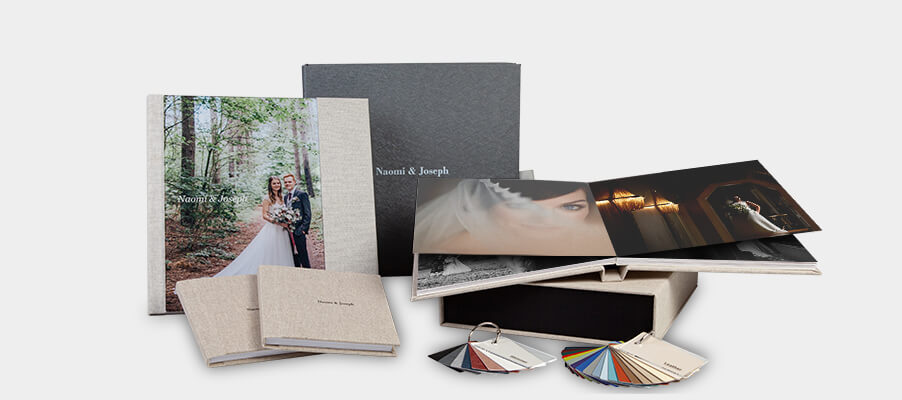 You might also be interested in…
Sample Packs
– Discover the rest of our sample packs
Bellissimo Albums
– Explore the full Bellissimo collection
Downscales
– Build photography packages by adding downscales