Framed wall products combine the tradition of framed prints with contemporary wall decor tastes. At Loxley Colour, we've created a selection of framed wall products to suit various special occasions and clients' budgets.
Let us take you on a brief tour through the framed wall product collection!
Box Frame
The Box Frame consists of a photographic print which is surrounded by a frame, bringing your image out from the wall. Three photographic print finishes are available with this product: Lustre, Gloss and Metallic. An optional acrylic facemount can also be added to create a stunning, eye-catching display.
What makes the Box Frame so unique is its frame. Choose from eight classic frame colours to complement your image. The Box Frame can be designed to suit any space and any wall, with custom sizing you can select the precise size you need.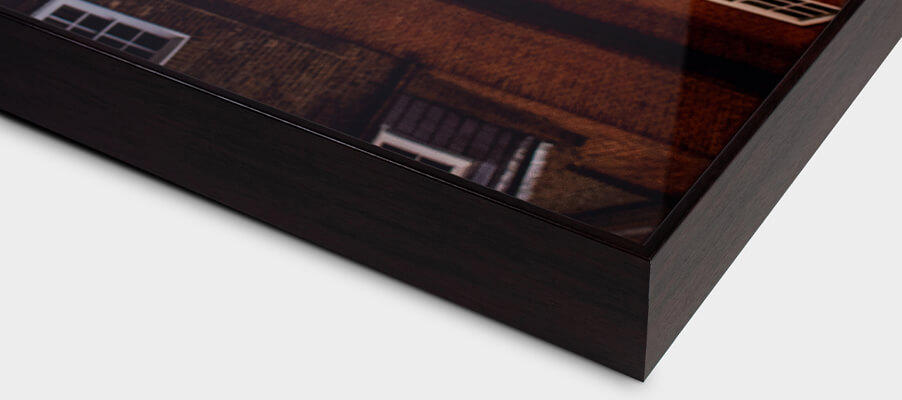 Blanc Noir Frame
We've collaborated with Loxley Colour Ambassador and renowned portrait photographer Kenneth Martin to create a framed wall product that's perfect for portraiture. The Blanc Noir Frame is a subtle design available in dramatic black or white.
The Blanc Noir Frame features a Photographic Lustre print finish paired with your choice of black or white wooden frame. Available in 11 sizes, this framed wall product is ideal for portraits or headshots.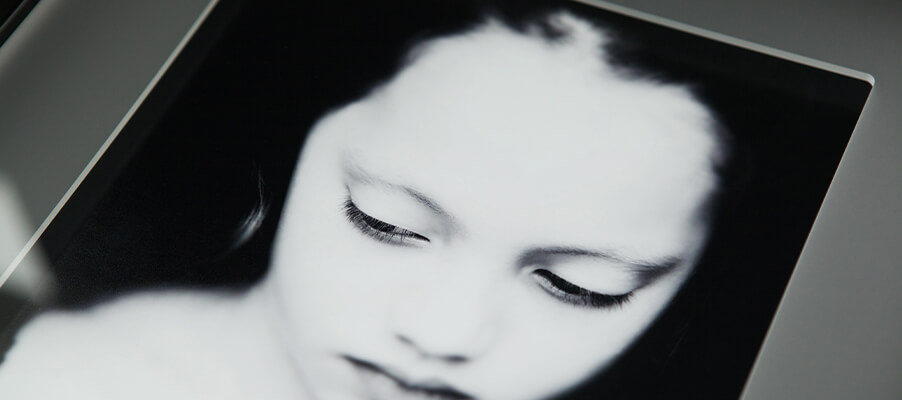 Canvas Tray Frame
The newest framed wall product in the Loxley Colour collection is the Canvas Tray Frame. We've combined the popular canvas wall display style with traditional framing to create a unique and beautiful display.
Choose either a gloss or satin laminate for your canvas surface and pair this with either a Modern or Coastal frame. The Modern frame option is available in seven natural colours and provides a solid coloured border around your canvas print. The Coastal frame is available in four subtle colours and adds a weathered border to your display.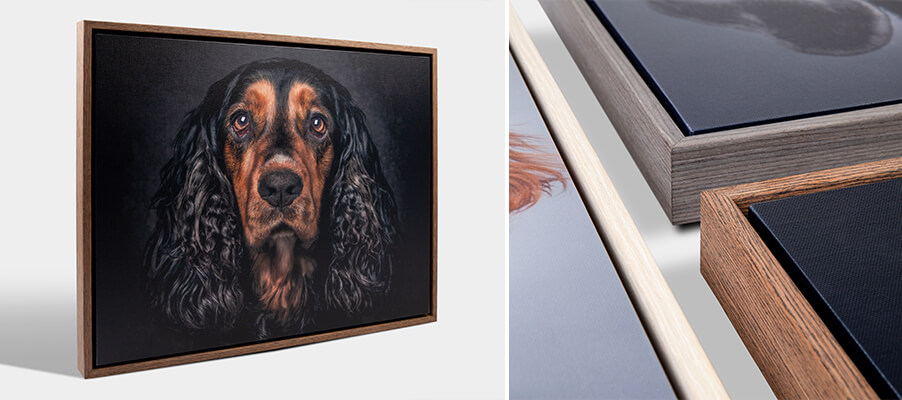 Clarity Range
If you're looking for a multi-image framed wall display, look no further than the Clarity Range. Available in 22 sizes, this unique wall product is ideal for a range of photography styles.
Display up to nine images, presented with a beautiful Photographic Lustre print finish. Your images will be surrounded by a unique frosted acrylic facemount. This is available in 34 colours, so you can choose a background to suit any of your clients' tastes!
Choose from six classic frame colours to complete your Clarity Range display.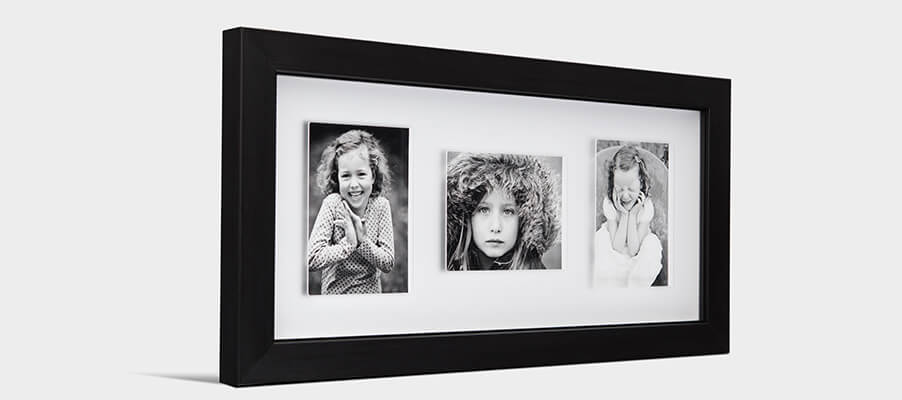 Fine Art Float Frame
For a fine art wall solution, the Fine Art Float Frame offers a unique look. Its luxurious Cotton Smooth paper is perfect for high-end clients looking for a beautiful wall display.
Choose a classic straight image edge or opt for the artistic torn option. Your image will be featured in the centre of this wall product, with an illusion-style floating display. There are six natural frame choices for this wall product. With 20 sizes available, you can design the Fine Art Float Frame to suit all your clients.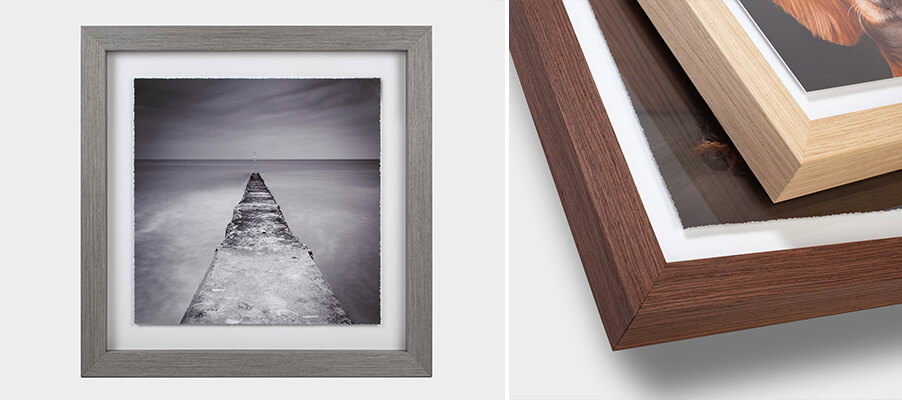 Framed Alumini
What happens when you combine Loxley Colour's most popular wall product with its most popular frame? You get the stunning Framed Alumini!
Available in four print finishes and with 14 bright and bold frame colours, you can create a really unique framed wall display. Choose from 21 sizes to create a wonderful combination of modern metal and classic frames.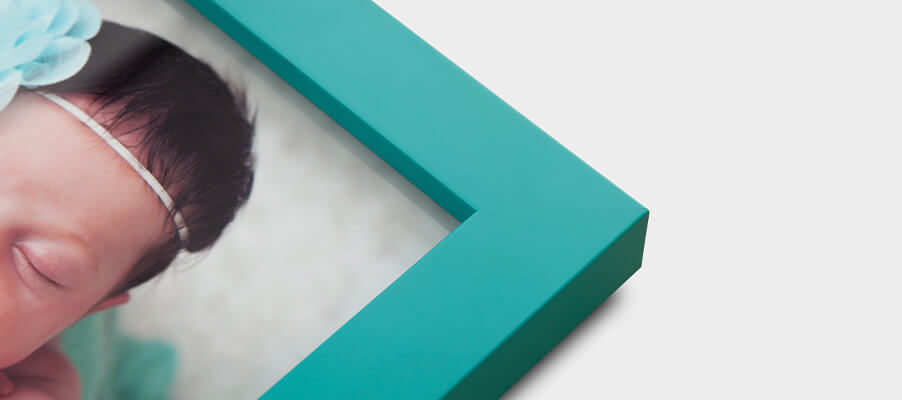 Prism Range
Offer clients something a little different with the Prism Range. Choose a Photographic Lustre, Metallic or Gloss print and opt for either a protective satin laminate or a captivating acrylic facemount.
With the Prism Range you have a choice of two frame styles. The Core option is an inward-facing frame that draws the eye to the centre of the display. The Surface option is an outward-facing frame, bringing your image to the forefront.
Each frame style is available in nine colours, and with custom sizing you have plenty of design choices to perfectly tailor the wall display to clients' tastes.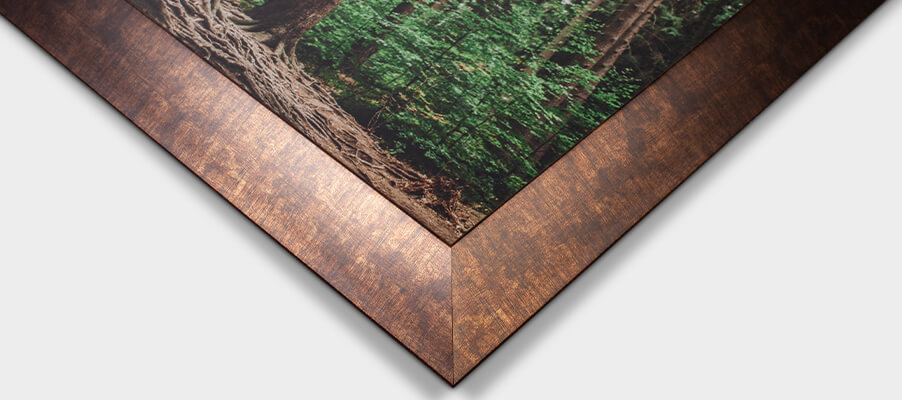 You might also be interested in…
Wall Products – Discover what else is in the Loxley Colour wall products collection
Framing – Find out more about Loxley Colour frames
Prints – Explore Photographic and Giclée Fine Art Prints.