We're continuing our 'An Introduction to…' blog series with something that covers almost the entirety of the Loxley Colour collection, personalisation.
Personalising a product is something that's incredibly easy to do and has remarkably successful results when it comes to what your clients think of their products. Adding a personal touch to albums, books and more can make all the difference when it comes to securing sales.
Let us guide you through all the personalisation options available at Loxley Colour.
UV Options
There are two main styles of UV personalisation: text and design. A design is either one of our pre-set designs or you can even upload your own design for the front cover of an album, book or presentation product.
UV text is a simple written message in your choice of five fonts.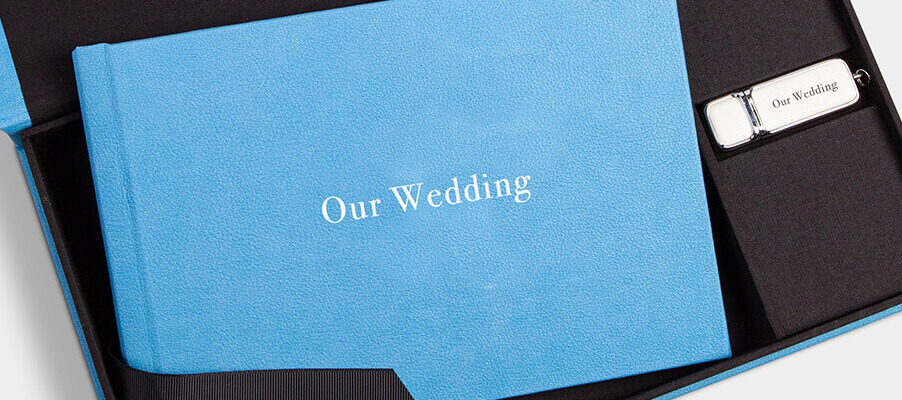 UV printed personalisation is available in either black or white and is available across our prints, albums, books and more.
You can see the full range of products with available UV print personalisation here.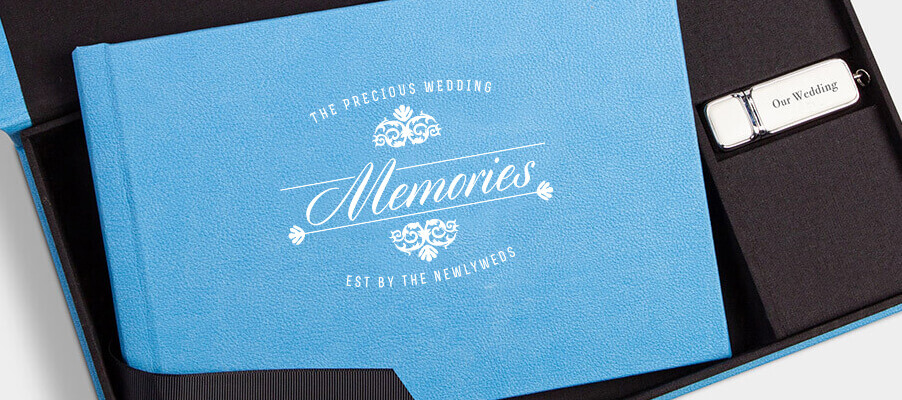 Laser Etching
If you or your clients are looking for a more traditional style of personalisation, then laser etching offers this. We carefully burn away the first few layers of the outer cover in the form of your chosen personalised message.
Available in five fonts, this style of personalisation looks different on every cover material, offering you a unique selection of looks.
Laser etching is available across our albums, book, presentation products and more.
You can see the full range of products with available laser etching personalisation here.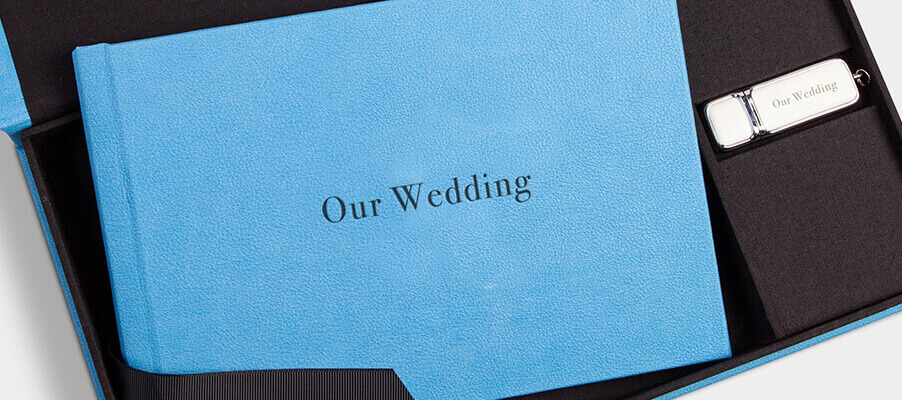 Debossing
Debossing is only available on the Bellissimo Fine Art album, but it is an incredibly classic and luxurious personalisation option.
When you opt for debossing, we carefully and gently press the letters of your personalised message into the Leather cover to create a subtle effect.
You can find out more about debossing personalisation here.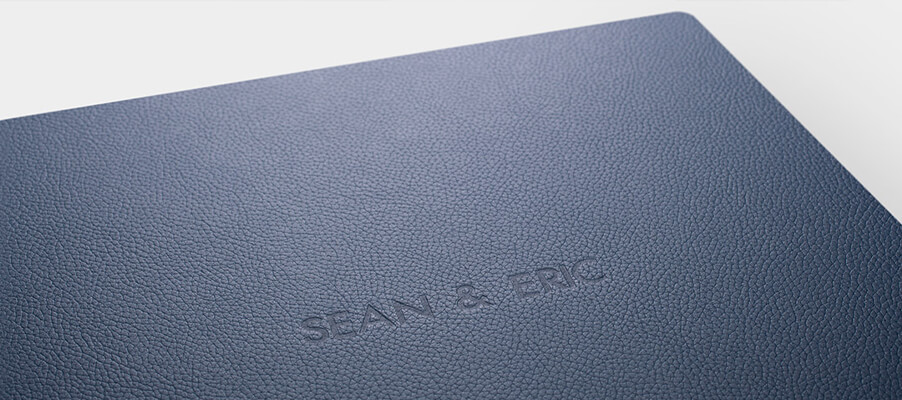 You might also be interested in…
New Products – Discover the newest options in the Loxley Colour range
Popular Products – Find out what fellow photographers are including in their packages
Print Finishes – Explore our collection of high quality print finishes