If you're looking to entice clients with modern and striking displays, the Loxley Colour acrylic collection could do the trick! Acrylic components in wall products, albums and even desk products can add a striking element that draws attention to your images.
This is why we've added acrylic options to many products in the Loxley Colour collection. Here's a quick guide to where you can offer an acrylic alternative.
Acrylic Gallery
By far the star of our acrylic show, the Acrylic Gallery presents images with razor-sharp focus.
Choose either a Photographic Gloss or Metallic print and then opt for a satin or gloss acrylic facemount to encase your print. You can select a 2, 4 or 6mm thick acrylic facemount.
Your options don't end there! Custom sizing is available with this wall product, meaning you can create the Acrylic Gallery to perfectly suit that space on your client's wall. Circular and octagonal sizes are also available, so you can add modern orb or geometric wall art to your photography packages.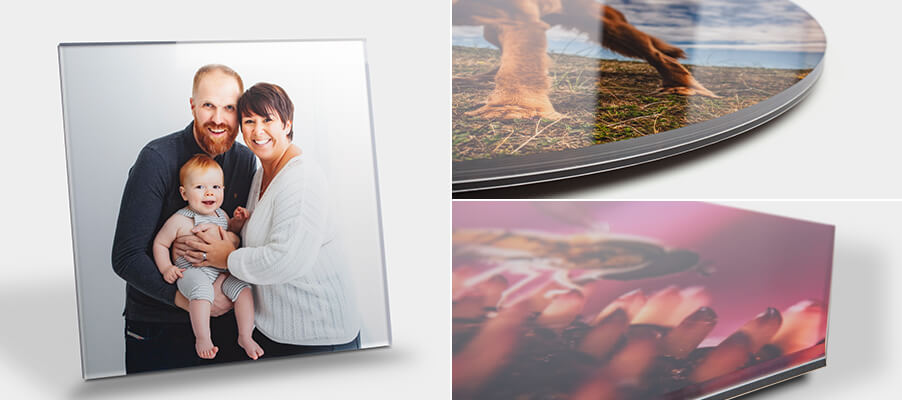 Acrylic Album Covers
Build an acrylic photography package by adding in an album featuring an acrylic cover. Both the Bellissimo Perfetto and Classico have the acrylic cover option. This consists of a photographic front cover with acrylic facemount, similar to the style of the Acrylic Gallery. It also features your choice of material for the spine and back of the album.
This cover style is great for highlighting a couple's favourite image, making it the star of the album on its front cover.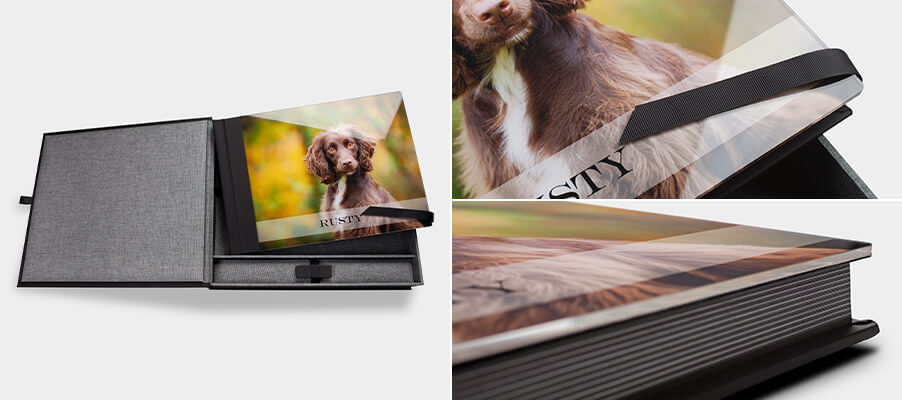 Edge Print
The Edge Print is part of our Edge-to-Edge wall product collection, but it is available with an acrylic facemount.
A 2mm gloss acrylic facemount is available to pair with either a Photographic Metallic or Gloss print. Adding the acrylic facemount to this wall product makes for a brighter, more impactful display that's guaranteed to catch everyone's eye.
The Edge Print features a unique edge band in your choice of five classic colours, bringing your image our away from the wall for a fantastic display.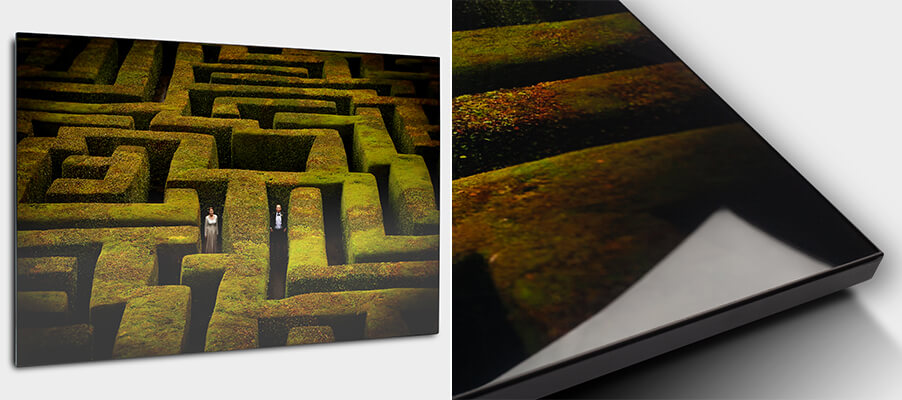 Desk Acrylic
Finish off your acrylic photography package with the Desk Acrylic. Designed to match the Acrylic Gallery wall product, this bright little display is the perfect package add-on.
Available in four sizes, the Desk Acrylic features a Photographic Gloss print with a thin gloss acrylic facemount. It presents its images with the same sharpness as its wall product counterpart and it's a great way to cheer up desks and home offices.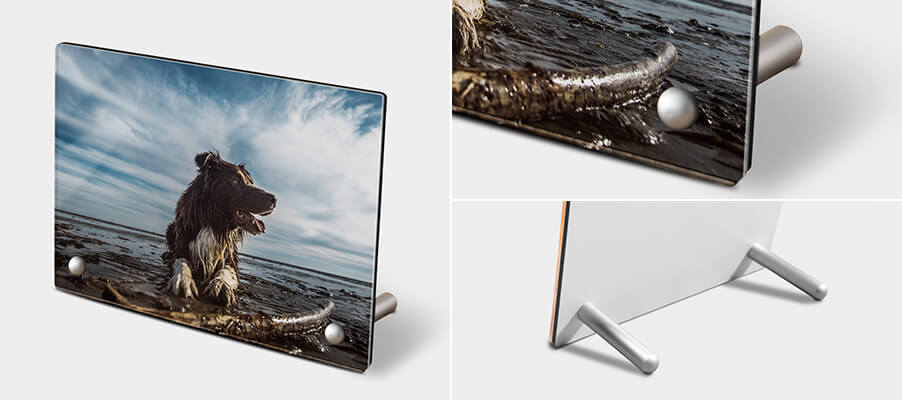 You might also be interested in…
Metal Wall Products – An alternative to acrylic.
Birchwood Panel – Contrast acrylic with wooden displays.
Edge-to-Edge Wall Products – Discover the rest of our Edge-to-Edge range.