Nothing beats the quality of a printed image, but clients still appreciate being able to easily share their memories online.
That's why we've developed a selection of products that let you offer both a printed and digital solution in your photography packages.
NEW Folio Box
Create a digital and print combination package with a USB stick full of your client's images, plus up to 15 beautiful Matted Prints.
The new Folio Box has a similar design to our Album Box. It lets you offer a beautiful storage for Matted Prints where custom design is key. Choose an interior and exterior cover material and colour with a matching ribbon and feature alongside your prints a beautiful matching USB stick.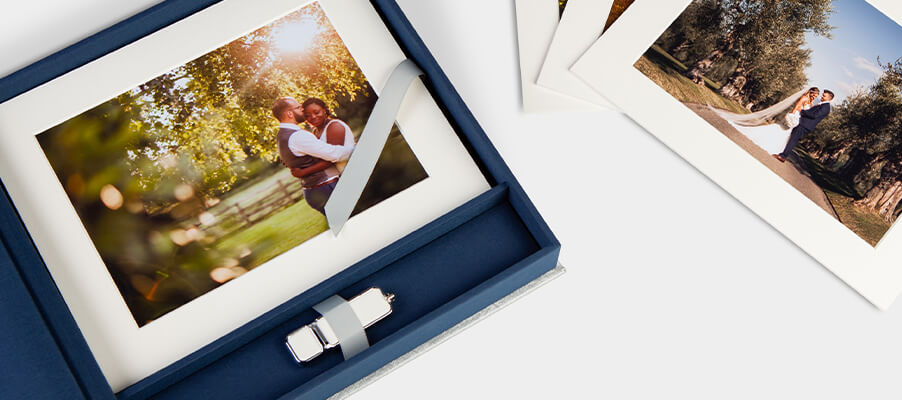 Album Box
Offer an album and digital combination package with the Album Box and added USB insert. Designed so you can precisely match the box and USB stick with the main album, the Album Box features a panel where the USB stick will sit alongside the album.
Order the Album Box and USB stick once you've finished designing your Bellissimo album and you reach checkout. It's quick and easy to design and is great for adding into photography packages.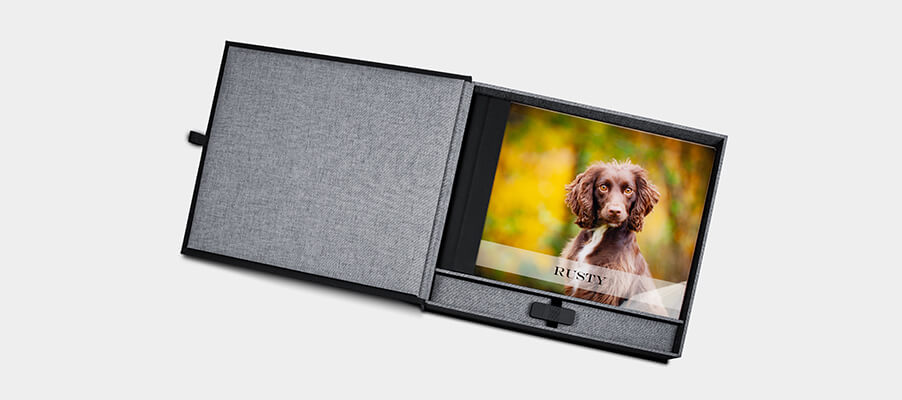 Book & USB Box
An alternative to album packages can also feature digital solutions. The Book & USB Box offers clients a two-in-one package of digital and printed files. Choose from three sizes and give clients a professionally-printed photo book full of memories, alongside a matching USB device, both inside a beautiful matching presentation box.
The Book & USB Box is available in so many covers and styles. Choose from over 60 cover options, including wooden and create a beautiful matching set. Laser etching or UV print personalisation can be added to the box, book and USB stick, for a wonderful coordinated package.
The Book & USB Box is ideal for so many photography styles. Offer to newly married couples, family portrait clients or even as a boudoir package!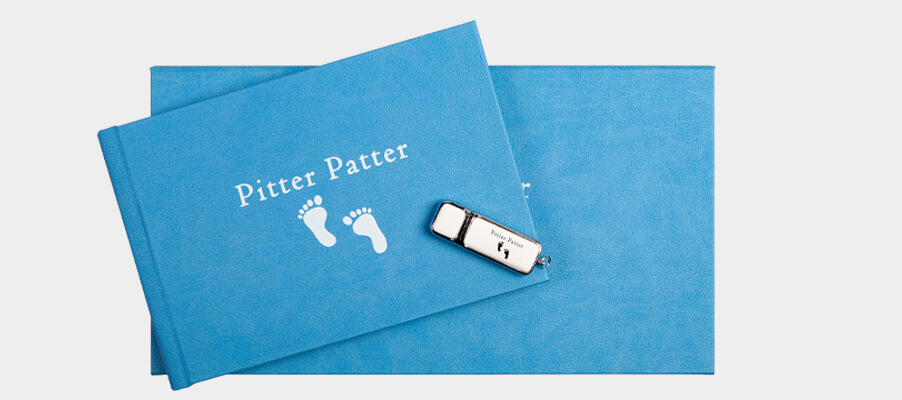 Print & USB Box
If you or your clients prefer prints over a photo book, then simply opt for the Print & USB Box. Along with the same style options as its book counterpart, including a rustic wooden option, there's even more choice with this print and digital combination package.
Opt to feature the USB stick alongside the prints in its own panel in the Print & USB Box, or choose to add a USB insert underneath prints as an add-on with the Print Box.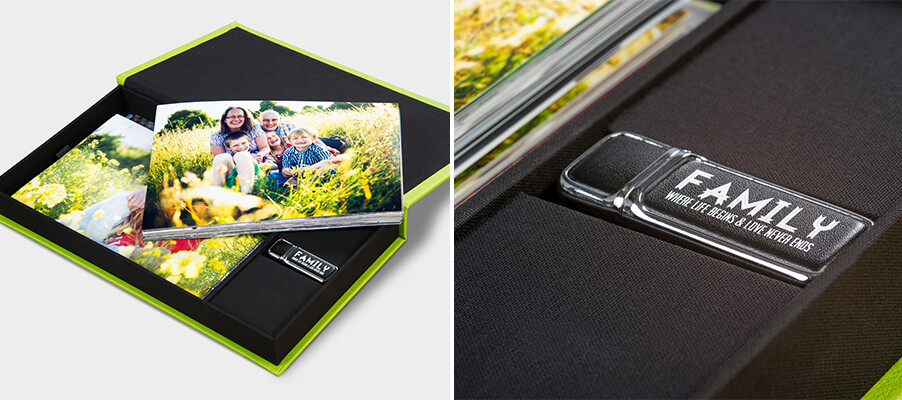 USB & Box
If you've already sold a photography package and are looking for a quick digital add-on, the USB & Box is ideal for offering to clients post-shoot.
The USB & Box can be designed to match each other and other products in your photography package. Choose from seven material cover options or opt for a more rustic, wooden style. Laser etching or UV print personalisation are also available on this USB product.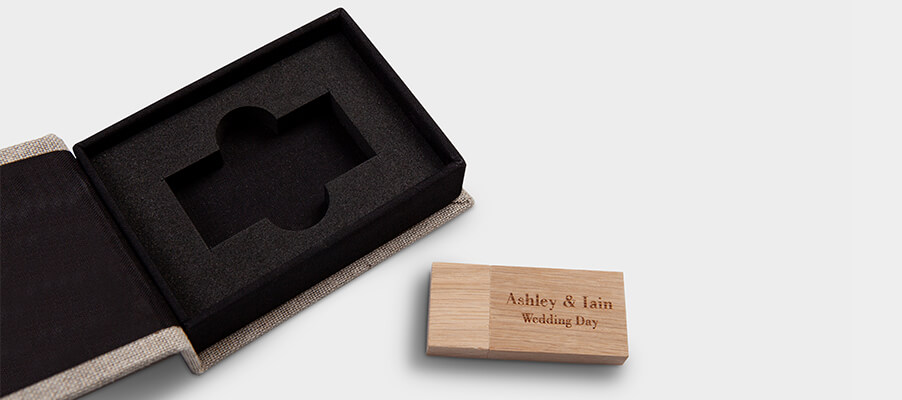 You might also be interested in…
Media Folio – Another digital photography option
Colour Management – Read our blog on colour management and screen calibration
Toolkit – Find more ways to promote your business