The Loxley Colour wall product collection offers something for everyone. We've separated this collection out into various categories so you can easily browse the range and select the products that best suit your photography and clients.
The Edge-to-Edge collection features four beautiful wall displays that all offer something a little different. What makes them similar, however, is they all feature a unique edge band or border which surrounds your images.
Let us take you on a brief tour through our Edge-to-Edge wall products.
Art Panel
The Art Panel consists of a photographic print with a protective satin laminate, surrounded by a slim and subtle black edge band. The result is a striking display where your image is in the spotlight.
With a whopping 62 sizes available, you can use the Art Panel to display photography for a wide range of occasions.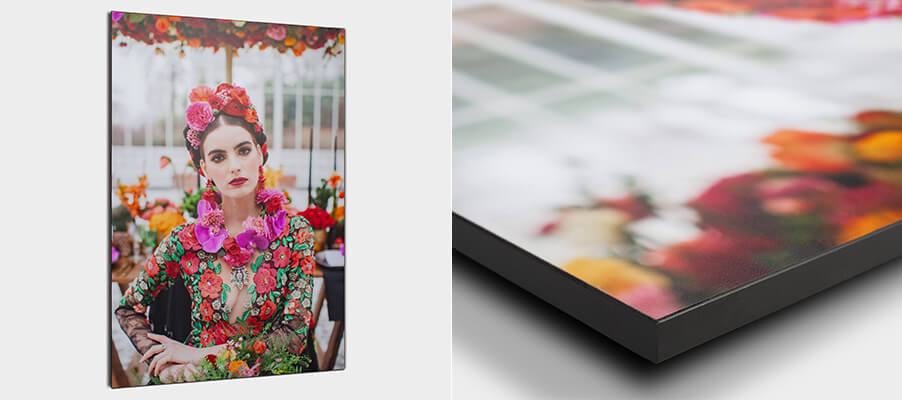 Art Panel Multi
If you love the look of the Art Panel but are looking for a multi-image display, then the Art Panel Multi is the answer to your problems!
Display up to nine images on this mosaic-style wall product. Each image panel will be displayed in the same fashion as the Art Panel, with photographic prints, a satin laminate and a slim black edge band surrounding each panel for added definition.
Choose from 21 different layouts, showcasing between two and nine images to create a wonderfully unique piece of wall art.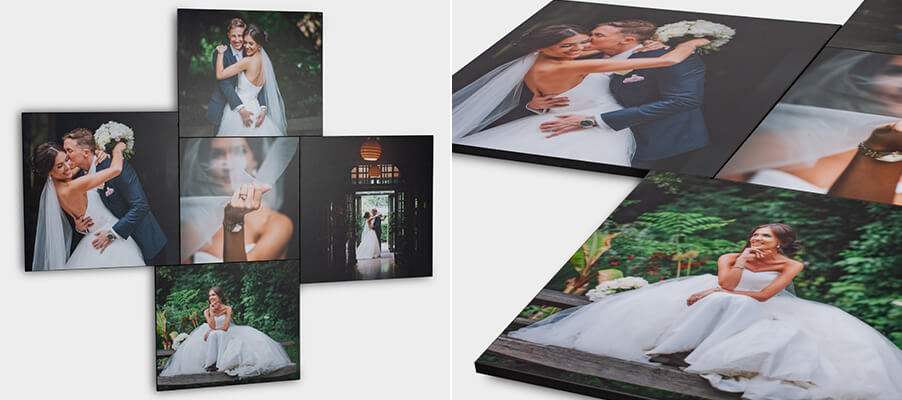 Edge Print
This wall product can really create a striking feature! Choose a Photographic Lustre, Metallic or Gloss print finish and opt for either a protective satin laminate or a 2mm gloss acrylic facemount.
You have a choice of five classic edge colours to pair with your image on the Edge Print. The result will be a unique, eye-catching wall display. The Edge Print is suitable for any photography style, so this can be a highlight of any of your photography packages!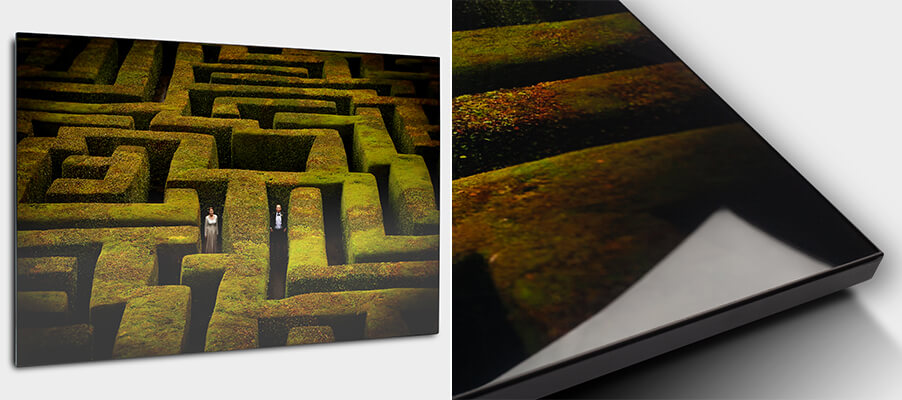 Gallery Print
The final wall product in our Edge-to-Edge range is the Gallery Print. As the name suggests, this edged wall product is ideal for galleries and exhibitions. Its simple design means you can use the Gallery Print to display your images in striking clarity.
With its Photographic Lustre print finish and a protective satin laminate you can be reassured that there will be limited glare or light reflection with the Gallery Print. Custom sizing is available on this wall product so it can be designed to precisely suit yours or your clients' needs.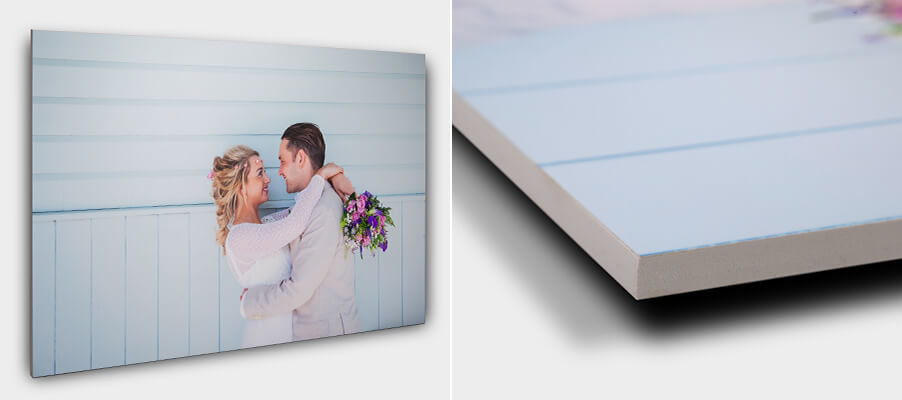 You might also be interested in…
Wall Products – Discover the rest of the Loxley Colour collection
Toolkit – Find free marketing tools to promote your products to clients
Samples – Save on sample products with our bespoke discounts