At Loxley Colour, we wanted to give photographers the chance to build extensive photography packages and have the chance to add on smaller products post-shoot.
Desk products are perfect for this purpose. Our collection of desk products are quick and easy to design and won't exceed your clients' budgets, making them perfect as add-ons. Here's a quick guide to the products available in our desk collection.
Desk Alumini
Designed to match the Alumini wall product, the Desk Alumini is ideal for adding onto any photography package. Available in the same four print finishes as its wall counterpart, and in four sizes.
This unique, metal display is really easy to assemble with two small metal struts at the back to support the Desk Alumini.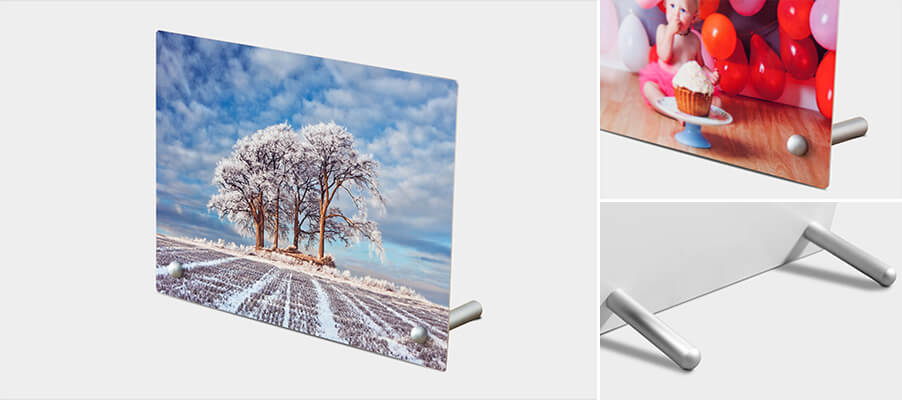 Desk Acrylic
Similar to the Desk Alumini, but designed to match the Acrylic Gallery wall product, the Desk Acrylic consists of a Photographic Gloss print and a 2mm acrylic facemount. It's a bright desk display guaranteed to add razor-sharp focus to your images.
Available in four sizes, this acrylic desk display is handy for adding onto photography packages or works if you're looking to build a photography package full of acrylic products.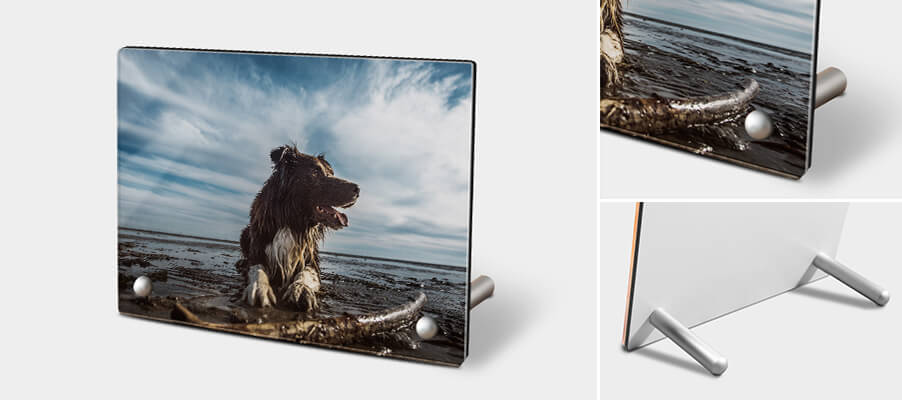 Desk Wrap
The Desk Wrap matches our selection of canvas wall products and is a fun, unique take on the traditional desk display. The image wraps around the edges of this display, like a traditional canvas look, and it comes with a sturdy metal strut at the back for support.
Available in two sizes and two print finishes, the Desk Wrap is suitable for all genres of photography.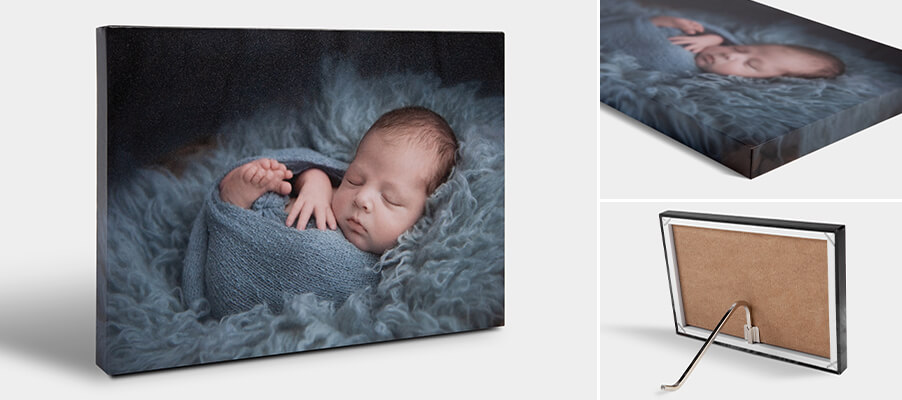 Desk Block Duo
Get two displays within one single product with the Desk Block Duo. This dual-sided desk display is great for clients who want to share two of their favourite memories in their home office. Available in nine sizes with two print finishes and two edge colours, the Desk Block Duo can be designed to suit any client's tastes.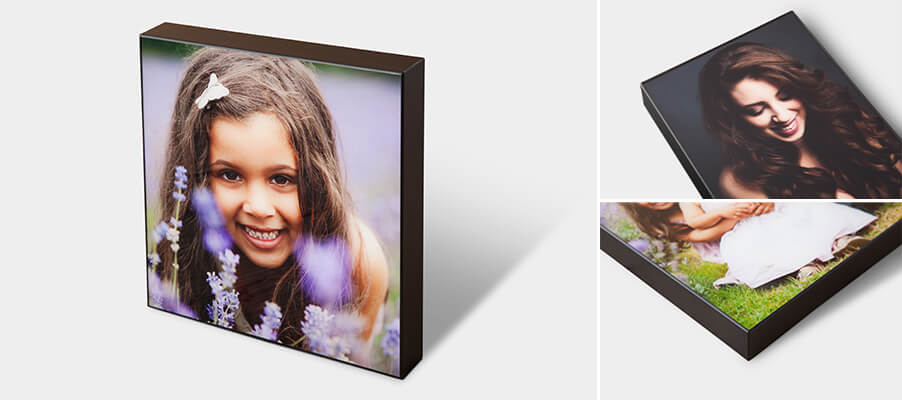 Glacier Block
If you're looking for an acrylic desk product with even more impact, look no further than the Glacier Block. A Photographic Gloss print finish is encased in a striking 30mm acrylic facemount, creating a thick, durable desk display.
Available in five sizes, the Glacier Block suits every photography style and is a unique, eye-catching way to brighten up the office.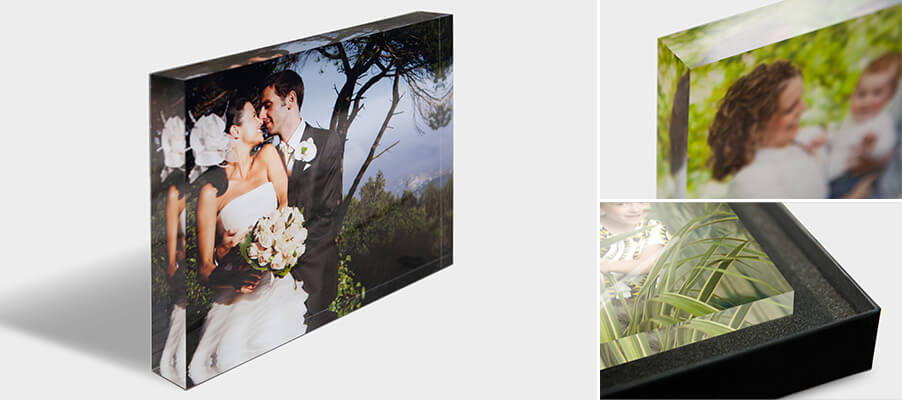 Blanc Noir Desk
Designed in partnership with Loxley Colour Amabassador Kenneth Martin, the Blanc Noir Desk perfectly matches the Blanc Noir Frame from our wall product collection.
This is great if you're looking for a dramatic portraiture package. The black or white frame makes for a standout display and it's available in four sizes so you can create displays with a range of looks.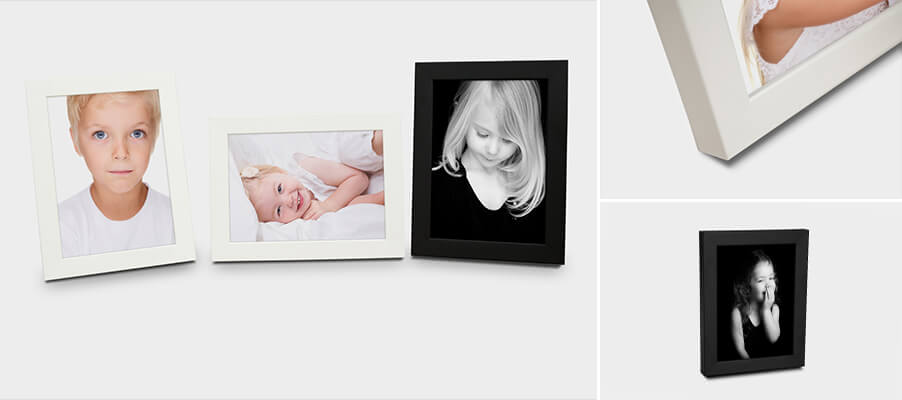 You might also be interested in…
Presentation Products – Discover the rest of the collection
Wall Products – Find a spotlight piece for your photography packages
Framed Prints – If you're looking for a traditional option to offer clients