It's a classic look and it's still popular today. Loxley Colour started offering photographers Matted Prints because we know they're a popular keepsake for many clients, particularly for portraiture.
Loxley Colour Matted Prints are professionally printed and mounted by our team of specialists right here in the UK.
Select a print finish
Here at Loxley Colour we have a huge variety of print finishes to choose from. With our Photographic and Giclée Fine Art collections, you have eight finishes overall to print with.
Every single print finish in both of these collections is available in the form of a Matted Print because we know it's such a popular style.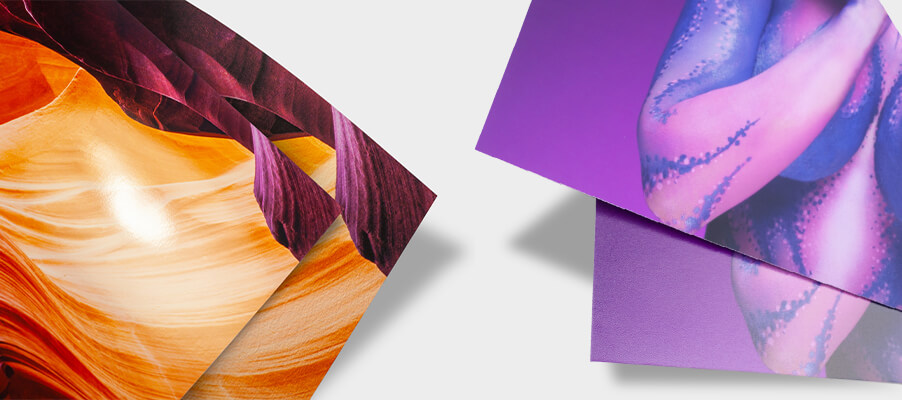 Choose your mount colour
Adding a modern twist to this classic print style, we've given you the option of 12 bright and bold card mount options to choose from.
This choice allows you to get creative with your Matted Prints. Select a classic colour such as Antique White to pair with wedding photography, or select one of the brighter colours to create a modern look to stylishly coordinate or clash with your photography.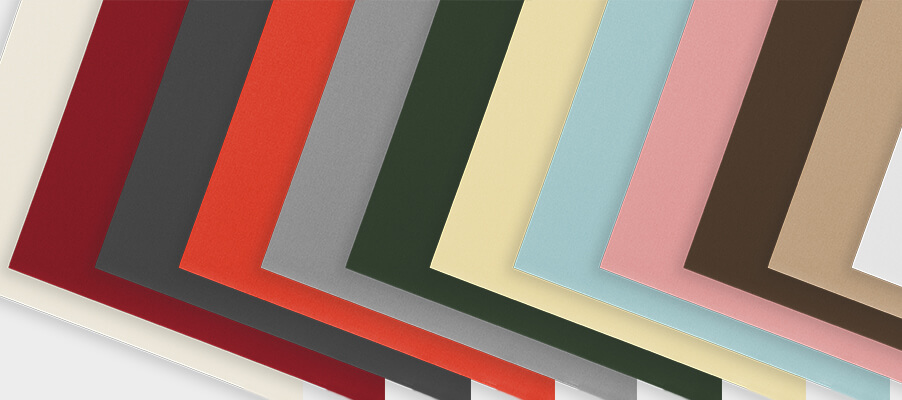 Present prints in style
There are different creative ways you can present Matted Prints. The newest presentation solution for Matted Prints by Loxley Colour is the Folio Box. Designed to have a similar aesthetic to the Album Box, the Folio Box is available in four sizes and allows you to store 15 Photographic Lustre or Gloss Matted Prints inside a beautiful presentation box with an optional USB stick. Its luxurious padded interior can be designed in a selection of cover materials and colours to either match or stylishly contrast with the outer box cover.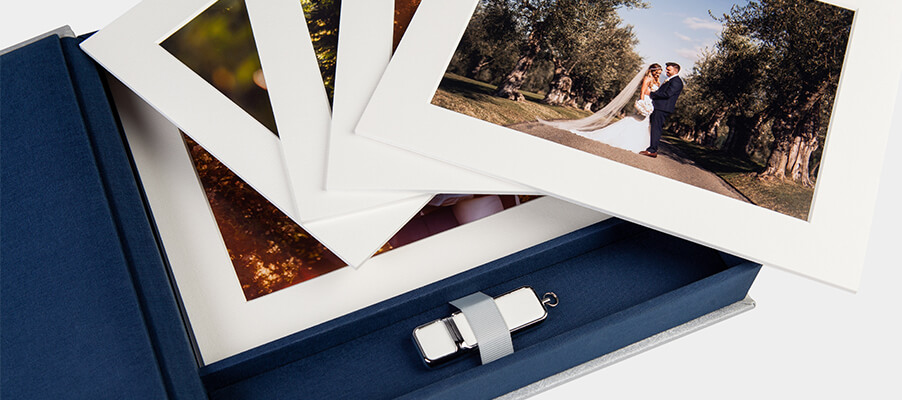 The Portfolio Box is another way to hold Matted Prints. This 10×8″ box comes in a selection of covers, including an image wrap option, and you can even add in a small metal easel to display your Matted Prints. Hold up to 15 Photographic Lustre or Gloss Matted Prints in this elegant, personalised presentation box.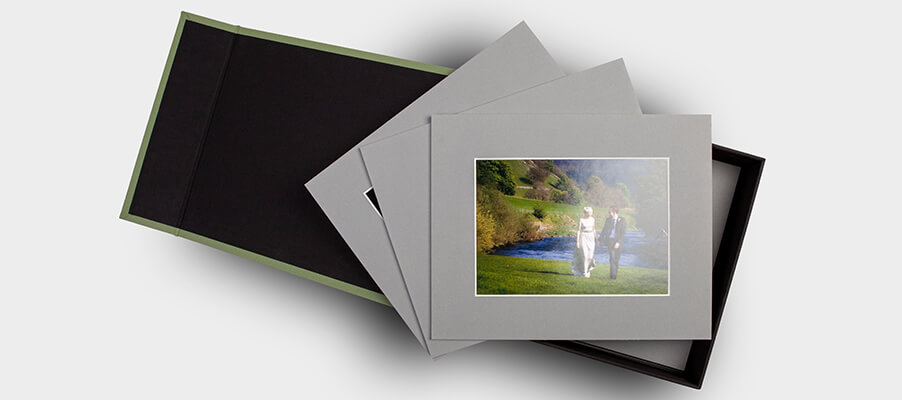 You might also be interested in…
Folio Mount Box – Build your own combination of prints, mounts, a USB stick and box
Prints – Discover the rest of our prints range
Presentation Products – Find other creative ways to present your products