We've recently upgraded our fantastic framing collection to give you a host of new design options. We've made our professionally handcrafted frames more affordable and there's now new ways for you to display your images and offer beautiful wall art to clients.
Here's what has changed in Loxley Colour framing.
New no-acrylic option
We know many of you have been looking for a non-reflective solution to framed displays. We now offer you the option of removing the acrylic plate from the top of your framed image. This is great if you're looking to display framed prints in a highly lit environment and want to reduce the risk of glare.
All you have to do is opt out of the standard acrylic plate option when you are designing your frame. Please note this option is only available with non-mounted framed prints and with the Photographic Lustre print finish.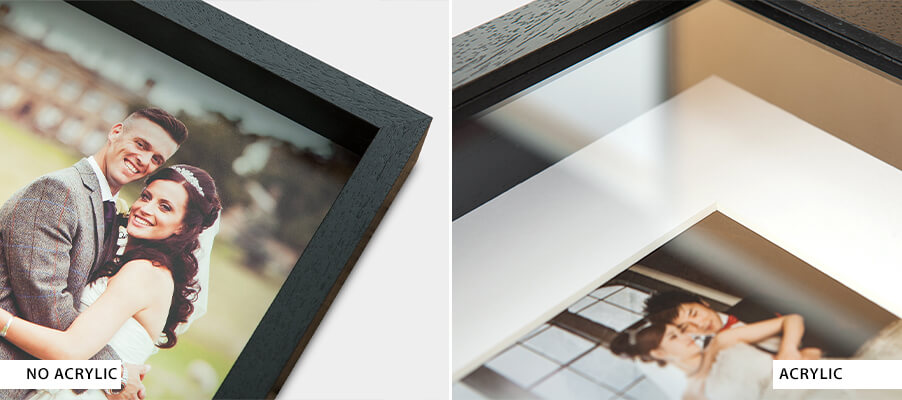 Add your own signature
It has long been requested by you and we're thrilled to finally introduce signed mounts to our framing collection. Upload a JPEG of your signature and we'll feature it in the bottom right-hand corner of your chosen mount.
Select the 'personalisation' option when you're in the builder designing your framed print then place your order as normal. This will alert our Customer Service team at the pre-check stage of your order, and they'll get in touch with you to receive your signature. We'll send you a picture of how your signed framed print will look to check you're happy with it before we produce it.
This option is perfect if you're looking to offer a select series of one-off framed displays. Your new collection of limited edition framed prints can feature your own signature or logo, making them feel even more unique and adding a personal touch from you to your clients.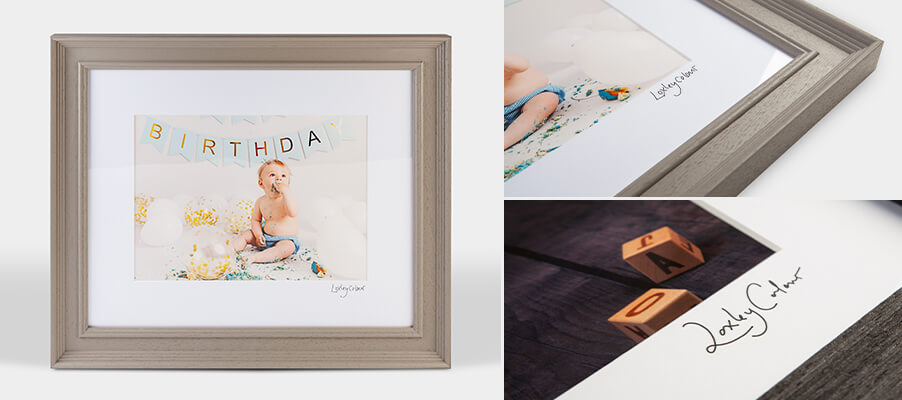 Frame backing upgrade
At the moment, your standard framed print comes with two wall hanging options; a traditional string for prints under 35″ on their longest side, or Wall Buddies and felt bumpers for anything over 35″ on their longest side. Both of these hanging features are currently available with a taped backing as standard.
Now, you can upgrade your framed print to feature a black covered backing and Wall Buddies, giving the overall frame a more refined look when clients first receive it.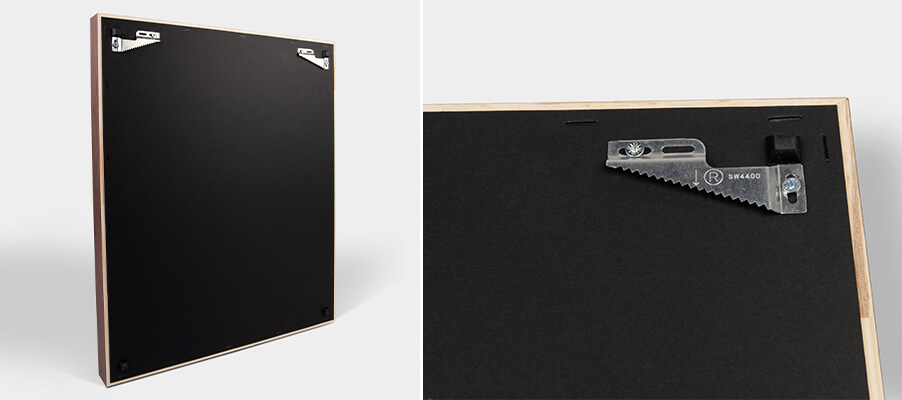 New pricing structure
We've cut the price on a selection of our mouldings by as much as 44%! That means you can offer a greater selection of frames to budget-conscious clients or create a bigger markup in price when you sell photography packages!
This means frames have now been separated into two pricing tiers. There are 19 mouldings in total that have had a price cut, these include the popular Metropolitan, Deco and Oxford Plus mouldings.
More upgrades
Remember, you can upgrade your prints even further by opting for a fine art print finish or a single or double mount.
All these options combined with our huge selection of frame mouldings mean the possibilities are endless! Design, customise and offer a series of unique framed prints to every client.
You might also be interested in…
New Products – Find out what else is new with Loxley Colour
Framed Wall Products – If you're looking for a modern alternative to traditional framing
Popular Products – See what's currently popular with other photographers