In previous blog entries we've introduced some of our most popular products for those of you who aren't familiar with what we do here at Loxley Colour. We've introduced our
Prints
,
Bellissimo Albums
and
Wall Products
in the past, and now it's time to provide you with a brief introduction to our
Framed Prints
. The Loxley Colour framing collection features dozens of mouldings to suit every occasion and every client's tastes. To make things easier for you, we've split the collection into four groups so you can find the right frame for your photography.
Contemporary Frames
The Contemporary collection features nine modern mouldings with a huge selection of colour options. The two most popular frames in this collection are the
Sanctuary
and
Spectrum
frames. Both of these have a wide range of colour options and are ideal for many photography genres. The full Contemporary range has been designed to suit your clients' home, regardless of the occasion. All frames are available with custom sizing so you can create a wall display to perfectly fit that space on your client's wall.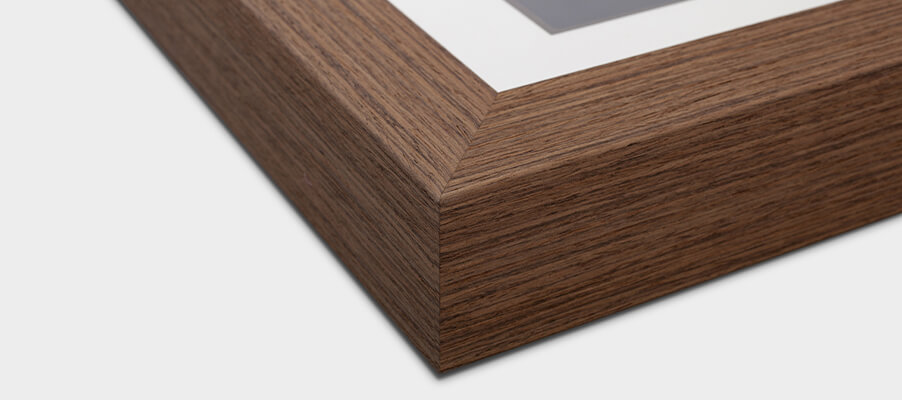 Lifestyle Frames
For clients looking for something a little more laidback or rustic, the Lifestyle collection includes 10 beautiful mouldings available in subtle and natural colours. The two most popular frames in this collection are the
Loft
and
New England
frames. These frames suit all occasions but they're particularly suited to wedding and landscape photography. The muted tones and subtle moulding styles mean they're ideal for a range of clients and, with custom sizing, you can design wall frames to specifically suit your clients' walls.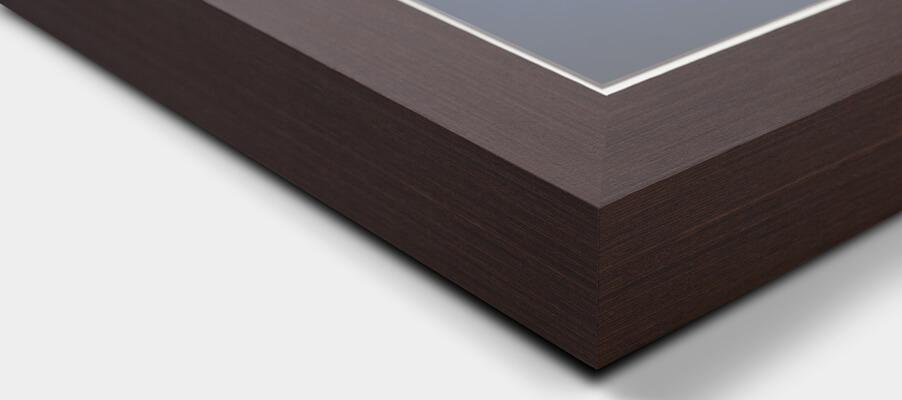 Traditional Frames
Wall frames are a classic way of displaying memories, which is why we've created this range of traditional frames. This collection includes six frames, all styled to create a traditional display for people's homes. The two most popular frames in this collection are the
Oxford
and
Cambridge
frames. The frames in this range are available in classic colours, from the subtle black and wooden tones, to the more grand golds. The Traditional collection suits any photography style, but we'd particularly recommend it for family portraits.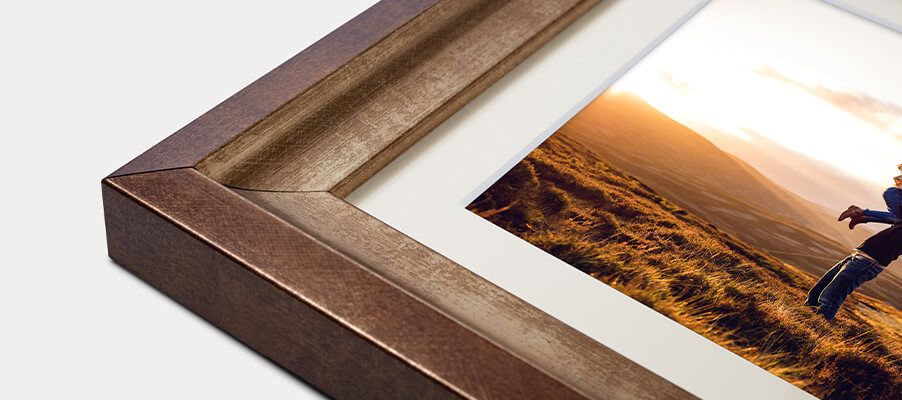 Vintage Frames
For clients looking for something a bit glam, the Vintage collection offers just that with its grand designs and dramatic colours. These six frames are perfect for wedding photography or for clients who have extravagant tastes. The most popular frame in this collection is the
Heritage frame
. The Vintage collection is perfect for glamourous wedding shots and each frame within it would be great to feature as a statement piece in your photography packages.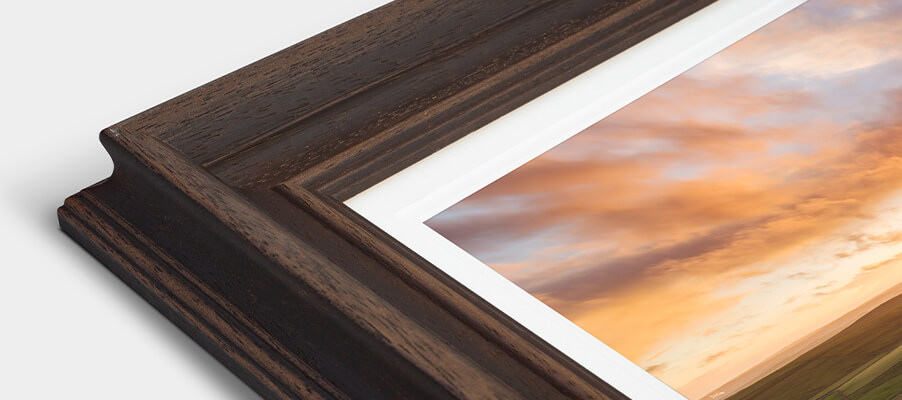 Custom sizing
Every frame in the Loxley Colour collection is available with custom sizing. This means you can design a wall frame to perfectly fit the space in your customer's wall. Simply tick the 'Custom Sizing' box on the online builder and you can enter the precise dimensions you need. There is also the ratio lock function, which allows you to enter the height you need and we'll automatically suggest the perfect width to suit this.
Mounting options
With every frame moulding you can choose either no mount, single mounts or double mounts. We have a selection of bright and classic colours available for these mounts, meaning you can create a stylish and coordinated design. Double mounts are only available for wall frames, but your clients can still enjoy single mounts on their desk frames.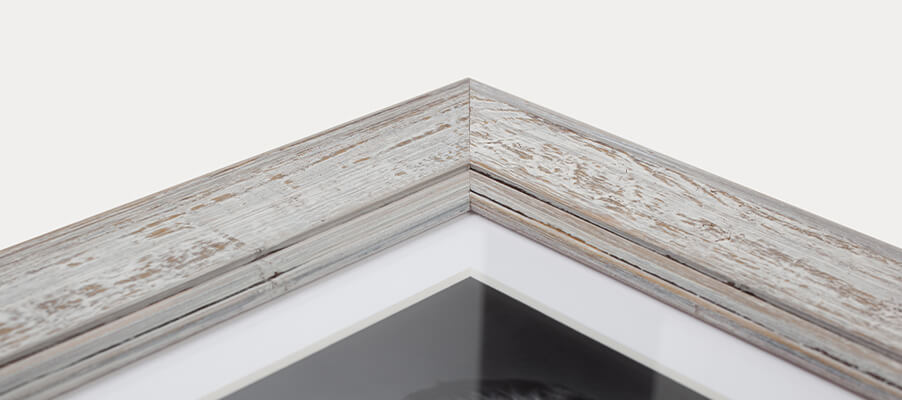 Desk Frames
In order to give your clients the complete package, we've created a range of desk frames designed to match select wall frames. These 10 frames will all perfectly match at least one moulding in the Loxley Colour wall frame collection. Desk frames are ideal for expanding your photography packages and boosting your sales. Give clients the option of adding a fun reminder of their favourite memories to their office desks with this selection of desk frame downscales.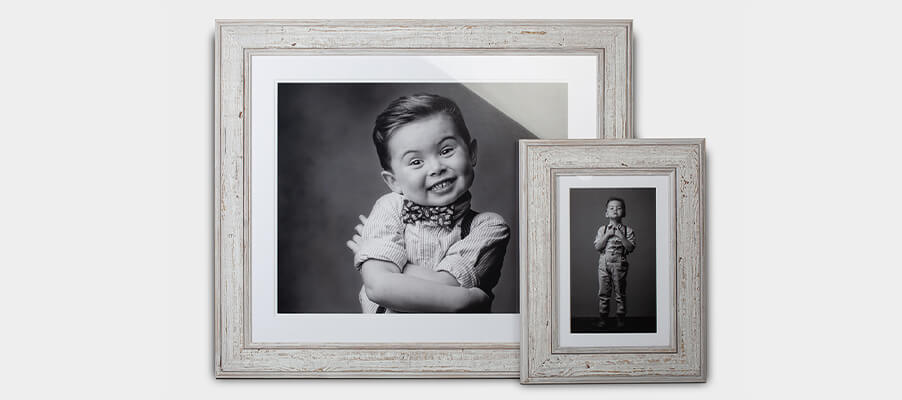 You might also be interested in…
Framed Wall Products
– If you're looking for a contemporary take on traditional displays.
Prints
– Familiarise yourself with the range of print finishes available with Framed Prints.
Presentation Products
– Add more products to photography packages to boost your sales.