Metal wall prints are increasingly popular and can quickly become the star of your photography packages. At Loxley Colour, the two main metal wall art options available are the
Alumini
and
Dibond
products, but what's the difference between these two metal photo prints? Let Loxley Colour take you through what makes these two wall products so special and help you choose which is better for your business.
Print Finishes
There are a range of choices available for both of these metal wall products. The key difference is that Dibond has two photographic print finish options. This is where a Metallic or Lustre photographic print is mounted onto a thin aluminium panel and black acrylic mount. Dibond also has two print finishes where the image is printed directly onto the metal, like the Alumini. The White and Brushed finishes are printed directly onto the metal panel.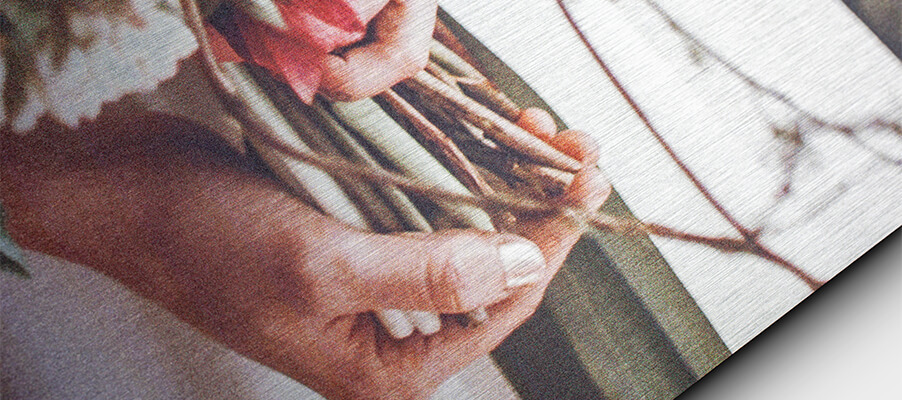 Alumini's print finishes are all for images directly printed onto metal. Unlike Dibond, Alumini is simply a slim aluminium panel. It's a sleek wall display where we use high definition metal print technology to print in your choice of four print finishes.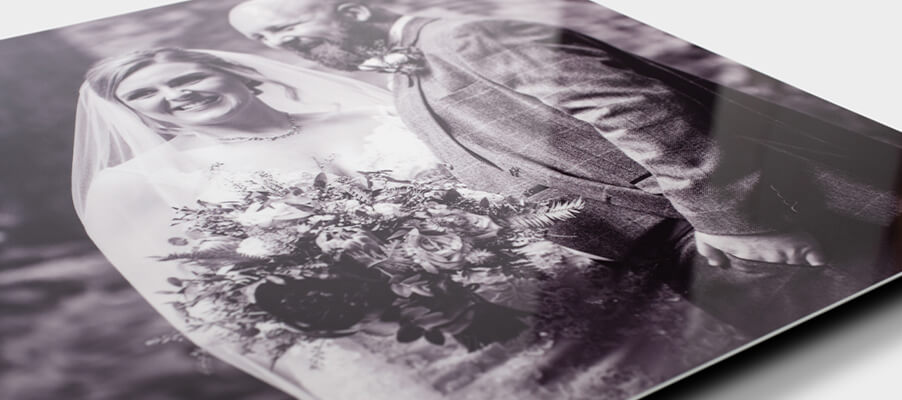 Sizes
Both Dibond and Alumini wall products are available with custom sizing. This means you can create a striking custom metal print in whatever size you or your clients need. There are some differences in the sizing options with these two wall products however. Alumini is available with circular and octagonal sizes. These two relatively new size options give you the chance to add some fun to photography packages with unique circles and trendy, geometric octagons.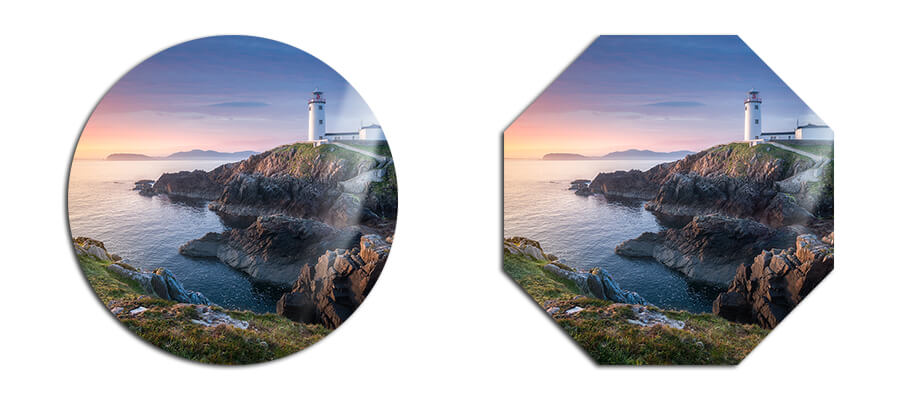 Dibond currently does not have these size options available. However, you can design Dibond wall art in standard, square, ISO and panoramic sizes.
More questions about metal prints
We understand that the unique nature of these metal prints means you've probably got loads of questions about them! We'll try our best to cover all bases in this blog, but if we've missed anything out, get in touch with our customer service team on
cs@loxleycolour.com
.
How do you hang metal photo prints?
Every single Loxley Colour wall product arrives ready to hang, to make things easier for you and your clients. The hanging fixture on the back of your Dibond or Alumini will be different depending on the size and shape you select.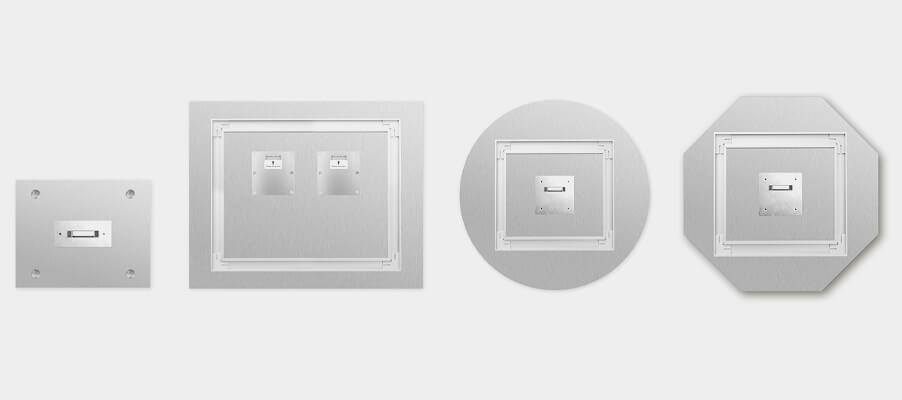 What is a metal print?
Both the Dibond and Alumini are different takes on metal prints. The Alumini is a slim aluminium panel on which your image is directly printed to using high definition metal print technology. The Dibond is a slim aluminium panel mounted onto a sleek black acrylic panel, making it a more sturdy and less lightweight product than the Alumini.
How are metal prints made?
If you opt for a non-photographic print finish then your image will be heat transferred onto the aluminium panel. This is industry-leading technology making Loxley Colour one of the most innovative print labs in the UK. If you opt for one of Dibond's photographic print finish options then your image will be photographically printed on your choice of Lustre or Metallic paper. Our team of expert technicians will then carefully mount this photographic print onto the metal panel, combining the quality of photo prints with the modernity of metal wall art.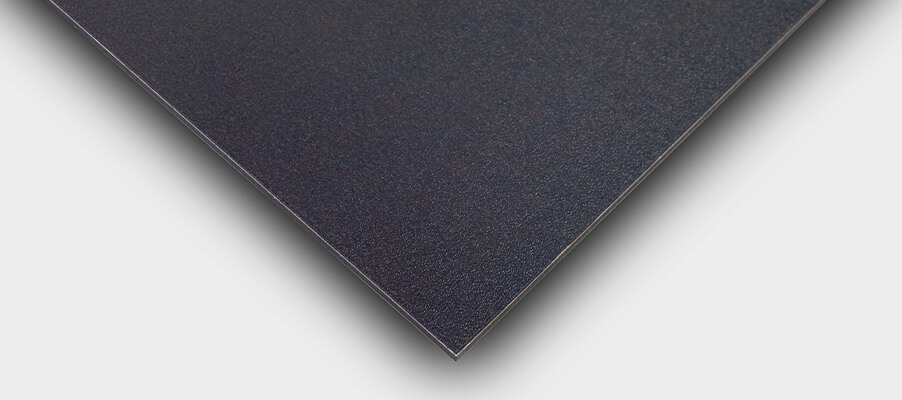 How to order metal prints
It's simple! Both Dibond and Alumini wall products can be ordered online with our easy-to-use builder. Just log into your account on the Loxley Colour website, go to the wall product of your choice and click the 'order now' button. You'll then be taken through our straightforward checkout process and then our team of expert technicians will get to work creating your professional metal wall print.
You might also be interested in…
Framed Alumini
– For a wall display that combines metal and framing.
Wall Products
– Explore our full collection of wall products.
Samples
– Find out how you can get a sample Dibond or Alumini for a discounted price.