Colour management is a key element of any professional photographer's business, which is why it's important to get aspects like screen calibration right. At Loxley Colour, we've been helping professional photographers for over 30 years and making sure your colour management is right is just as important to us as it is to you! We've created this guide to colour management so you can get the best results possible when you print with Loxley Colour.
Why is colour management so important?
Colour management is the process of balancing your monitor to achieve colour consistency between your display and your final print. The aim is to have images displayed on your screen more closely match the final printed product, so if your screen isn't calibrated correctly you'll receive a completely different print from what you were expecting. It's impossible to guarantee an exact match. Monitors transmit light whereas prints merely reflect it, so there's always going to be a slight difference. We'll try to get as close a match as possible so you can confidently order pictures online and receive the quality photo prints you expect.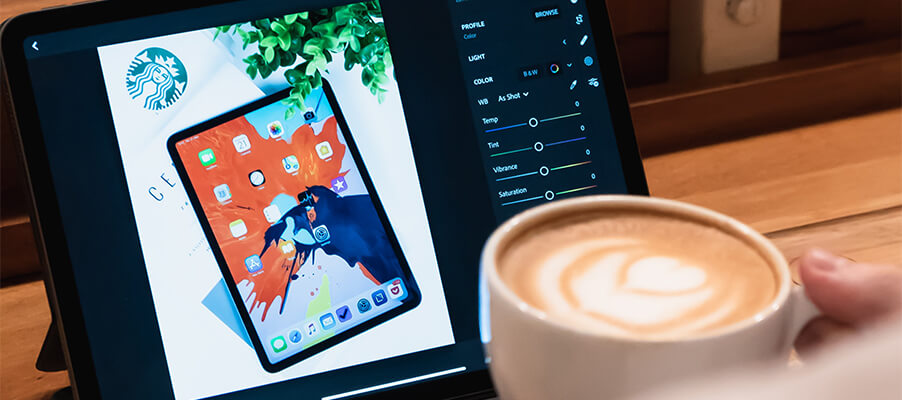 Monitor calibration
The first step in colour management is
monitor calibration
. The best way to do this is by using a monitor calibration device to calibrate your screen. They do this by attaching to your monitor and analysing colours and grey levels. A common issue with non-calibrated screens is the brightness being set too high as part of default factory settings. This can mean your print seems a lot darker. Calibration devices can also measure your room's ambient levels to adjust brightness. Your calibration device will then create a colour profile to instruct your screen to render each colour in a way that will reflect the print. You can find out more about Loxley Colour's print profiles
here
.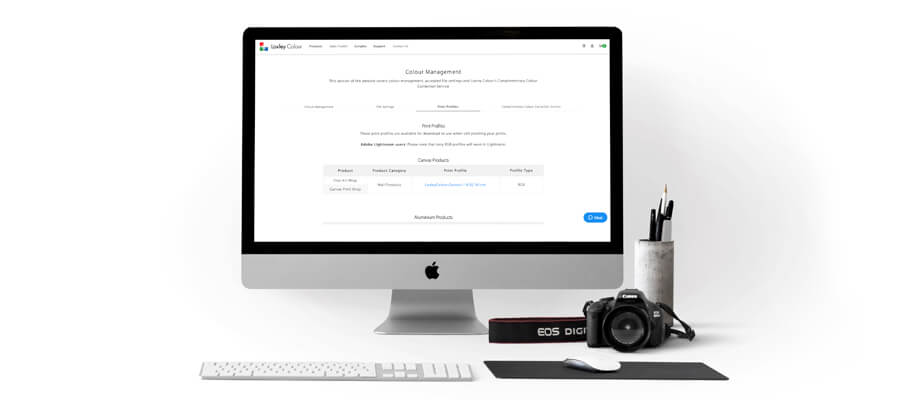 File formats and colour space
Always make sure your files are saved in the
correct format
before attempting to send to Loxley Colour. For image printing all files should be high quality 8-bit JPEGs in either the sRGB, Adobe RGB or ProPhoto RGB colour spaces.
Ordering free test prints
The final step in your colour management should be ordering
test prints
. At Loxley Colour we offer you five free test prints so you can check your own monitor calibration and can also see the effects our complimentary colour correction service can have on your images.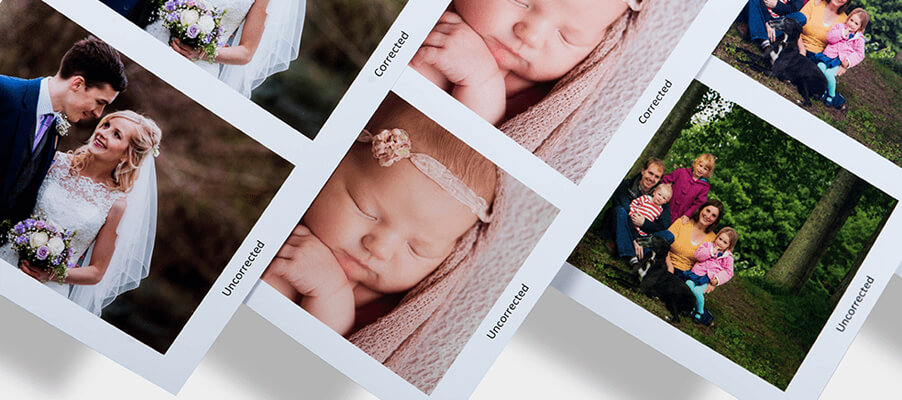 When you order test prints with Loxley Colour you can send up to five images to test print. We'll send you a set of 12×8″ Photographic Lustre prints with two 7×5″ images – one colour corrected by our specialist team, and the other will be printed to your own settings without correction. This is a great way to discover the quality of our c-type printing, test your own screen calibration and see the effects of our complementary colour correction service.
Colour correction
We're proud to offer
colour correction
as a complementary service here at Loxley Colour. You can opt for this free service once you've designed your products and reached checkout. All you have to do is check the colour correction box at checkout and our team of specialists will get to work!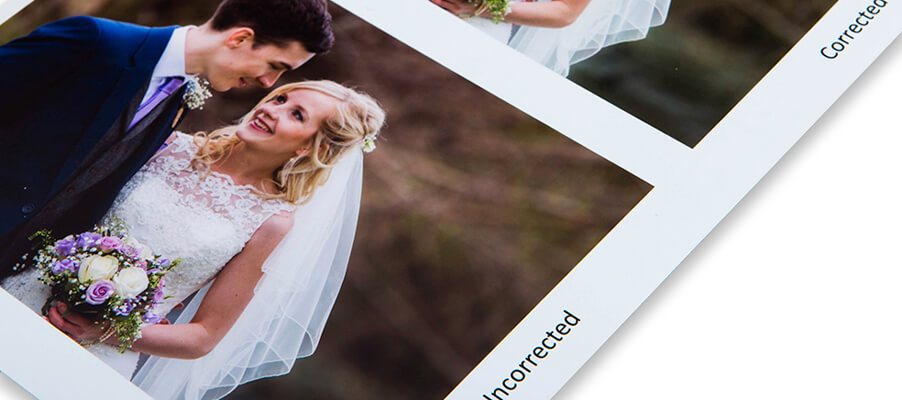 You might also be interested in…
Photographic Prints
– Discover our c-type printing and the finishes available.
Giclée Fine Art Prints
– Find out more about our fine art giclée prints.
Matted Prints
– If you're looking for mounted prints, check out what we can do for you.