At Loxley Colour we knew we wanted to offer photographers a wide range of choice when it came to wall art. Every client is different, which means you need to have a few wall display options to offer. Sustainably sourced materials are important to Team Loxley, and we know they're important to you and your clients too. That's why we developed the
Birchwood Panel
, Loxley Colour's wooden wall display solution.
What is the Birchwood Panel?
Aside from being our only wooden wall product, the
Birchwood Panel
is a wonderfully natural display. We print directly onto the FSC (Forest Stewardship Council) approved wooden panel to bring your images to life. The Birchwood Panel lets you bring nature indoors with its rustic, natural vibe.
What sizes is this available in?
Any size! That's right, custom sizing is now available on the
Birchwood Panel
for sizes over 8×8″. We wanted to give you the freedom to design wall art to perfectly suit that space on clients' walls. Just enter your desired dimensions into our custom sizing tool while designing your Birchwood Panel. As well as the standard, square and panoramic size options, we've also introduced some more modern sizing options for you to offer to clients. Circular and octagonal sizes are now available for the Birchwood Panel. Orb wall art and geometric shapes are really popular in home decor at the moment, so stay ahead of the curve and offer clients some contemporary wall art!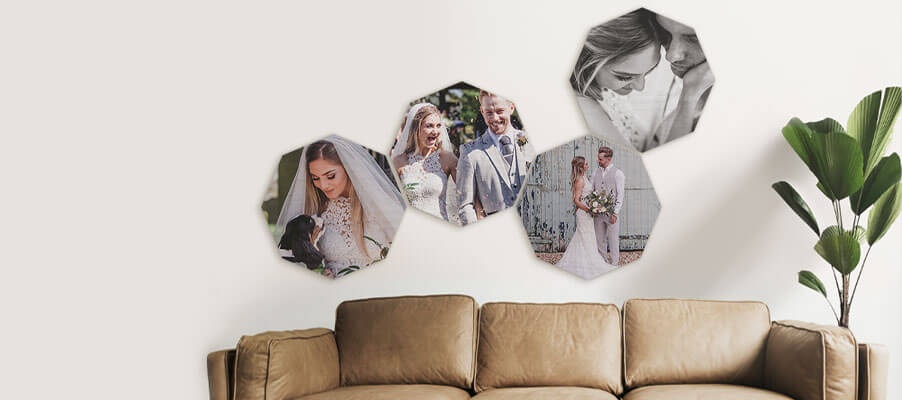 What are the print options?
We know that a natural, rustic look can be great, but we also know some images deserve to be shown in vibrant colour. With the
Birchwood Panel
both of these options can be achieved. The natural finish results in your image being printed directly onto the wooden panel. Small knots and impurities may be visible through your image, but it creates a beautiful and subtle piece of wall art that's perfect for those rustic wedding shoots or outdoors family portrait sessions.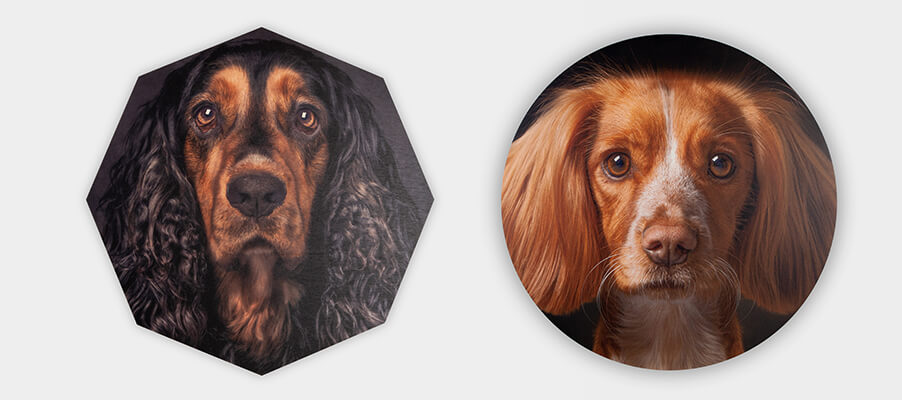 If you're looking for some wooden wall art that presents your images' bold colours, the white finish option could be the solution! A white base coat covers the surface of the Birchwood Panel, covering any impurities and allowing your image to take centre stage. Clients can still enjoy a sustainably sourced product, but can appreciate bold colours too.
You might also be interested in…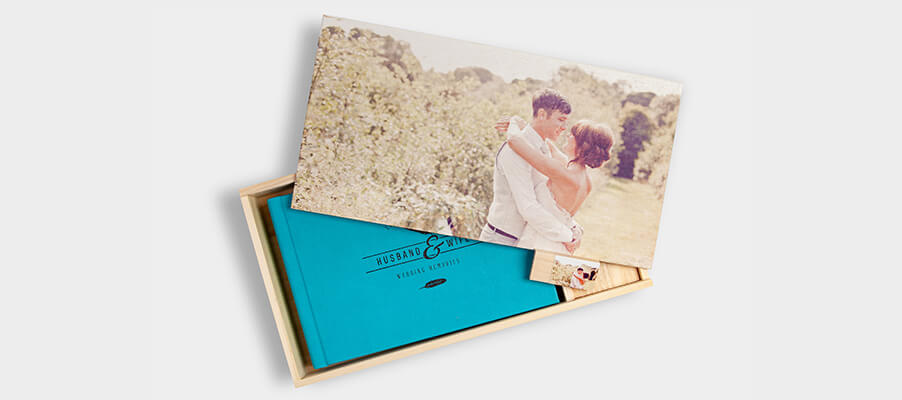 Wooden Book & USB Box
– Combine digital images and prints in this wooden combination
Wooden Print & USB Box
– Add to a wooden photography package with this print and digital combination
Framing
– Explore our framing collection, including real wooden mouldings