We've recently introduced the Album Box to the Loxley Colour collection. Designed to be the home for beautiful Bellissimo albums, the Album Box can be designed to match the main album in a photography package and can feature a USB stick.
Clients will love receiving their wedding album inside the Album Box. Its padded material interior and matching cover all let clients know this is a safe place to store their new keepsake.
Ordering the Album Box
Ordering the new Album Box is really easy! Once you've designed your Bellissimo album and you reach checkout, you can add the Album Box onto your order.
Design the Album Box so that it matches the main album or works as a stylish contrast with our huge selection of outer and inner cover materials and colours. You can even choose the ribbon colour to create a fully matching photography package. With 13 sizes available, you can find the right size to snugly keep albums inside.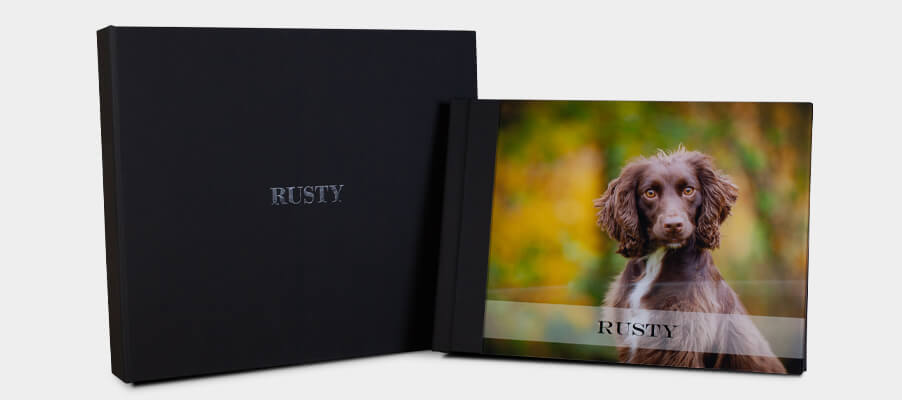 Choose your cover
The key feature of the Album Box is that it can be designed to perfectly match our Bellissimo albums. The outer cover can accurately match the album's cover, with eight material options to choose from, all with a wide variety of colours.
What makes the Album Box even more special is that you can select the box's interior cover and colour too! Choose from three subtle materials to line the inside of the Album Box.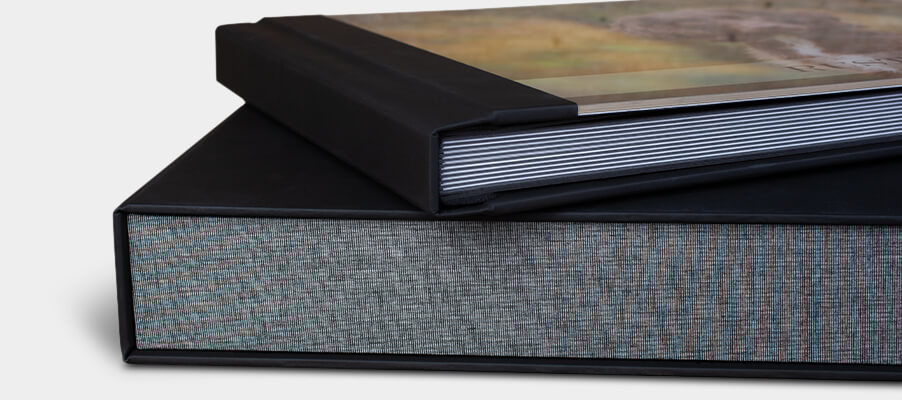 Make it personal
The cover isn't the only aspect of the Album Box that can be designed to match your album. A matching personal message or design can be added to the top of the Album Box and even to the optional USB stick, tying the box, USB and album together in one beautiful package.
Laser etching and UV print personalisation are both available with the Album Box.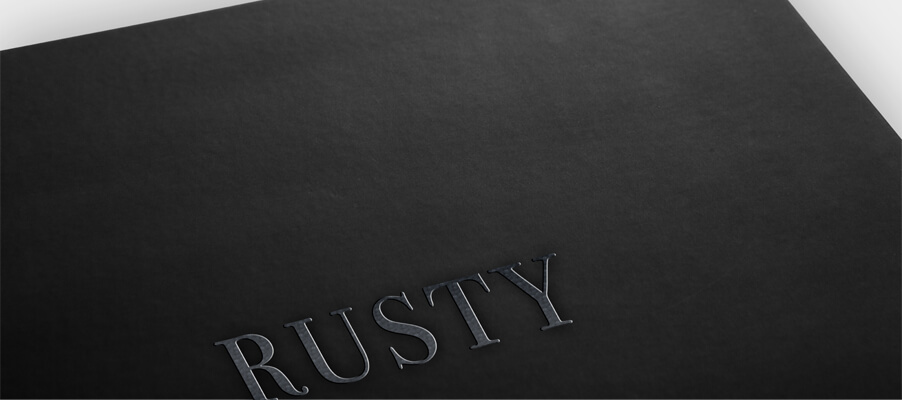 Go digital
We wanted the Album Box to be more than just a presentation box, that's why you can add in a matching USB stick. Digital solutions are increasingly popular with clients, so giving them a personalised USB stick full of additional memories from their special day means you're giving them a complete package.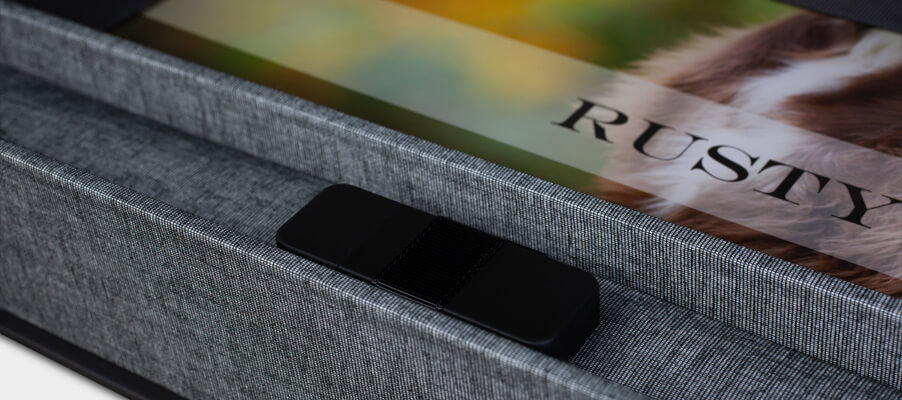 You might also be interested in…
Folio Box – The NEW home for Matted Prints
Bellissimo Albums – Discover the full Bellissimo collection
USB Products – Find more digital product solutions