We've been busy so far this year releasing a series of new options for you and your clients to choose from. One of these is our introduction of octagonal wall products. We were so excited to add geometric wall art options into our already vast wall products collection. We know this is a growing trend and think it's a great twist on the traditional wall displays we're all familiar with.
Available Products
Octagonal shapes are currently available on three of our most popular wall products. Enjoy octagon wall art with the Alumini, Acrylic Gallery and the Birchwood Panel. Each of these three wall products offer something different. The
Alumini
is a stunningly modern wall display where your image is printed directly onto a thin aluminium panel.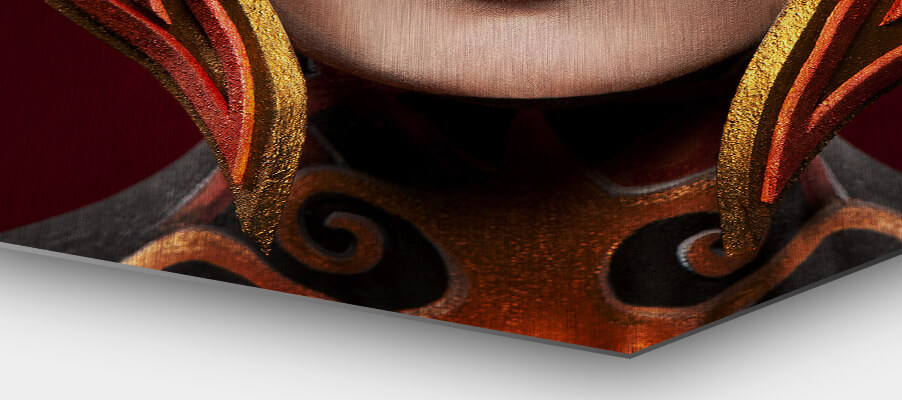 The
Acrylic Gallery
is a gorgeous eye-catching display that showcases images with razor-sharp focus with a beautiful photographic print and a 2, 4 or 6mm thick acrylic facemount for added brightness.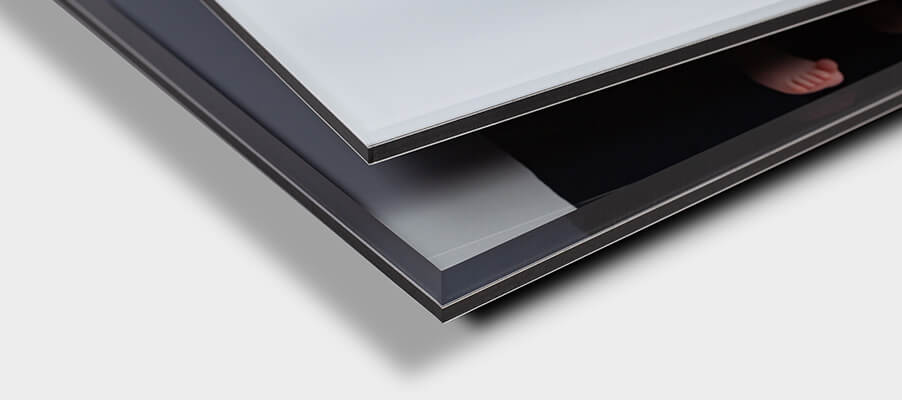 The
Birchwood Panel
gives a natural vibe to wall decor. Made with FSC approved wood, this octagonal wooden product combines a natural aesthetic with the modern geometric displays.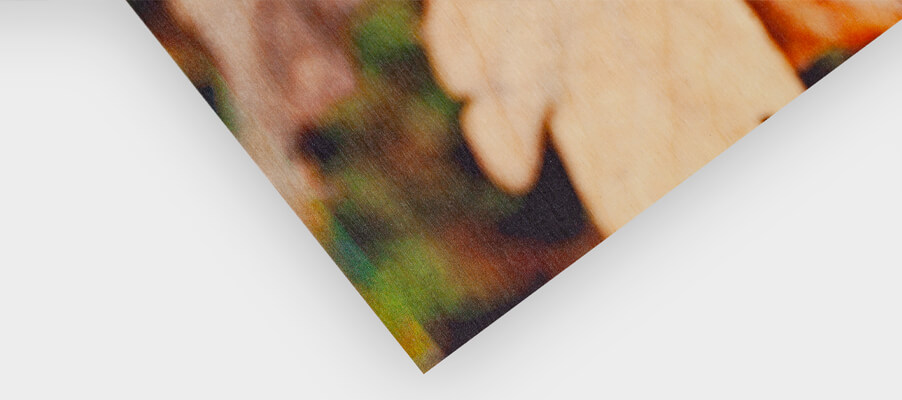 Print Finishes
We're proud to have most print finishes currently available on these three wall products available for octagonal shapes. This means you can select the print finish you already love and combine it with these new geometric shapes. The only option not currently available with octagonal sizes is the border option on the Birchwood Panel. However, every finish option available for the Alumini and Acrylic Gallery are available for this new shape.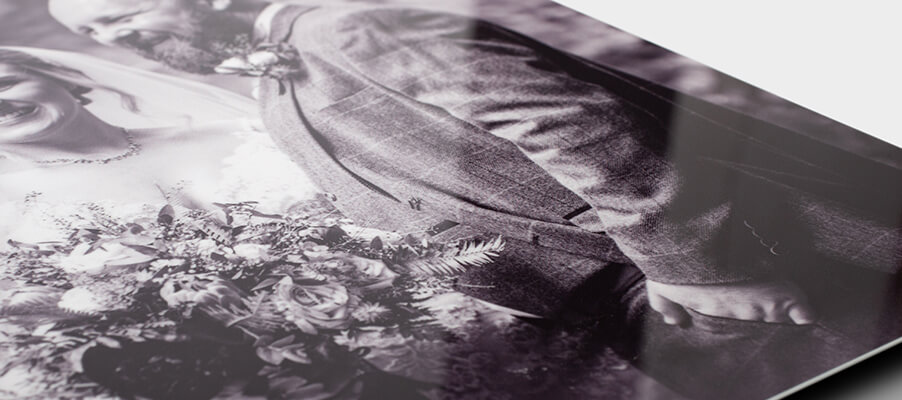 Side-to-side or point-to-point?
The choice is yours! Whether you or your clients prefer the top of the octagon wall art to have a flat top or a pointed top, you can select your favourite option.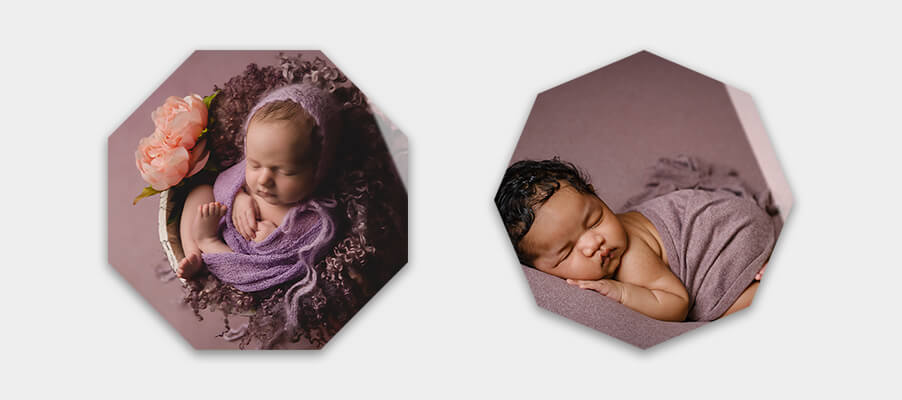 Flat topped wall displays tend to be ideal for individual products. If a client wants a single piece of wall art, a flat top may work best depending on the image. If you're looking to create a fun gallery wall full of octagonal wall products we would recommend opting for the pointed top to help your panels in the gallery wall slot together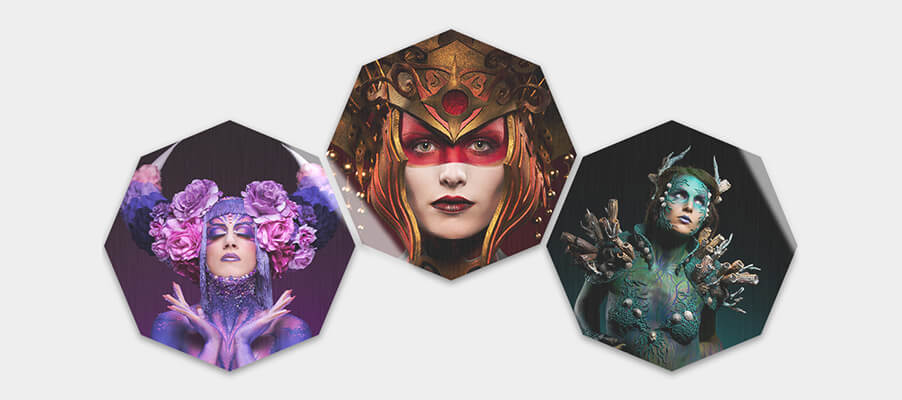 Octagonal Sizes
There are a wide range of octagonal sizes available on each of these wall products. Whether your clients are looking for a small keepsake or a large statement piece, we've got you covered! Octagonal sizes range from 8″ diameter to a whopping 40″, so there are octagonal options for all of your clients' budgets and households.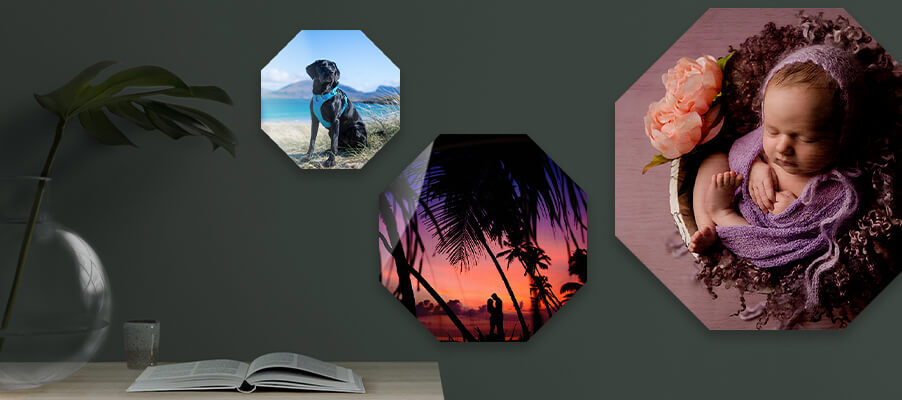 You might also be interested in…
Circular sizes
– Another alternative to traditional wall displays, available on the same three wall products.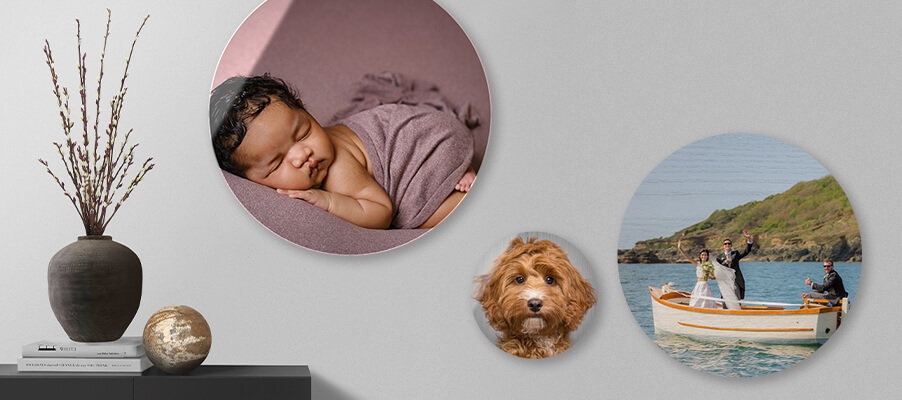 Wall Products
– Discover our entire wall products collection.
Samples
– Find all our sample discounts and offers.