If you're new to Loxley Colour first of all, welcome! We are the UK's leading print lab for professional photographers and we're creating new and innovative ways for you to attract and impress new clients and boost your sales. Let us explain why Loxley Colour could be the right lab for you and your business. Here's what you can expect when you provide photography packages with the help of Loxley Colour.
Award-winning products
We're the leading professional print lab in the UK and we've got the trophy cabinet to prove it! We are incredibly proud of all our achievements over the past 30 years. In 2020, we were thrilled to win
Best Professional Album
at the Societies of Photographers awards, marking the 10th time we have won this prestigious award.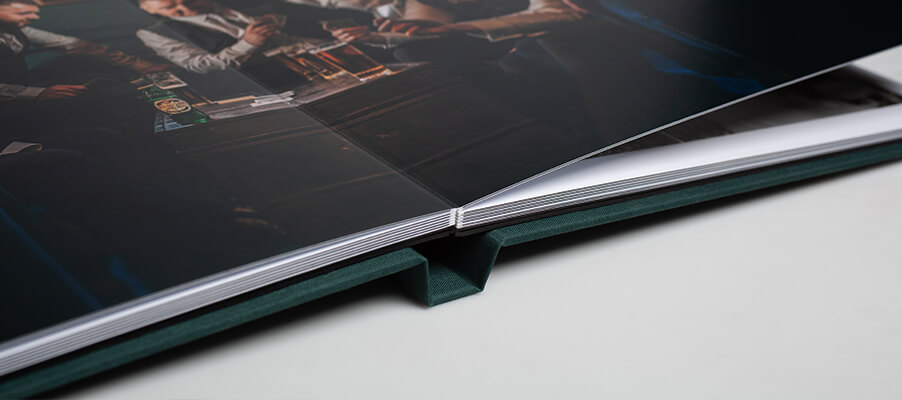 Our high quality
Bellissimo albums
have won many accolades over the years, but we have also picked up awards for our
photography prints
and our
framing collection.
Our dedicated and truly fantastic customer service team have also picked up Best Customer Service several times at the Societies of Photographers awards over the years. The team are on-hand throughout the week to help answer any of your questions. All this means when you order from Loxley Colour you can rest assured you're receiving award-winning quality and that we truly are the print lab for professional photographers.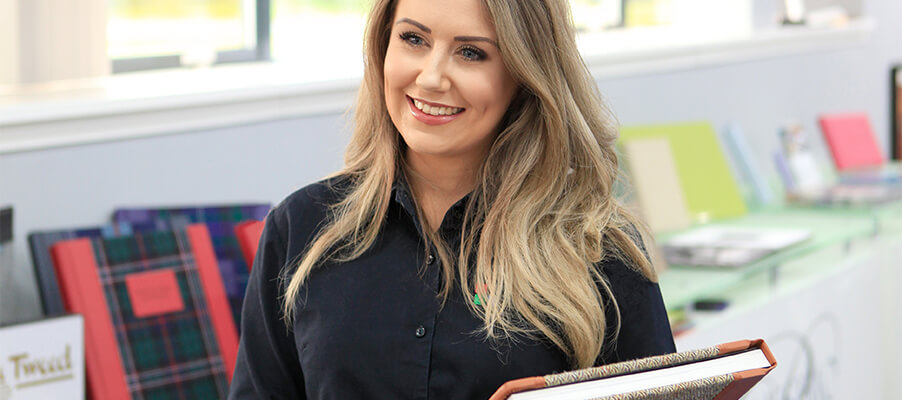 Free consultations
As well as our customer service team, we've also got a great sales team here at Loxley Colour. Our team are willing to chat with you and help you solve any business-related problems with our
free sales consultations.
Book a 30-minute phone appointment
and have a chat with Debbie, Tony or Jacqueline to get tips on marketing, what products to offer clients, pricing your photography packages and more! We're a print lab for professional photographers and our sales team are available to help you, so book your
free consultation
online today and let's get to work!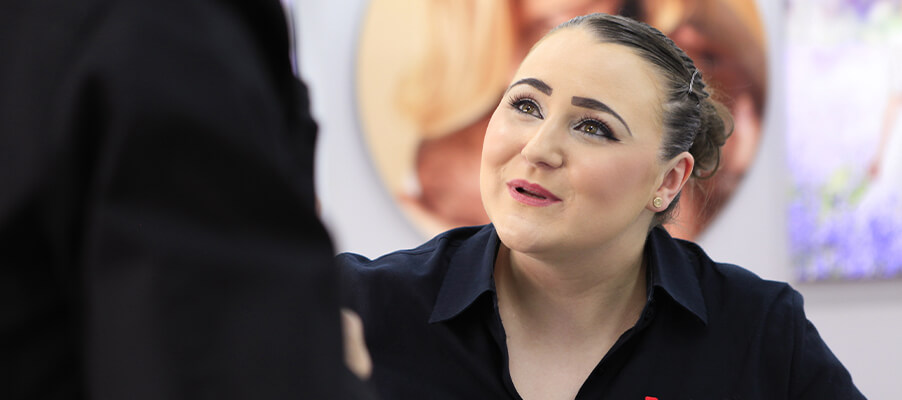 Free colour correction
Colour management
for photographers is an industry standard. What isn't an industry standard is free colour management. Our specialist print team are here to individually assess the colour and density in images using our high-end professional monitors. Using their expert knowledge, they will adjust each image to give the best print result. We would always recommend photographers adjust their monitor calibration to see images which are as consistent as possible with the final print output. As part of our free service, we've also got information on our print profiles. Images should be saved as 8-bit JPEGs and use either sRGB, Adobe RGB or Pro Photo RGB colour spaces. However, if you have any further questions about our
free colour correction service
, our customer service team will be happy to help.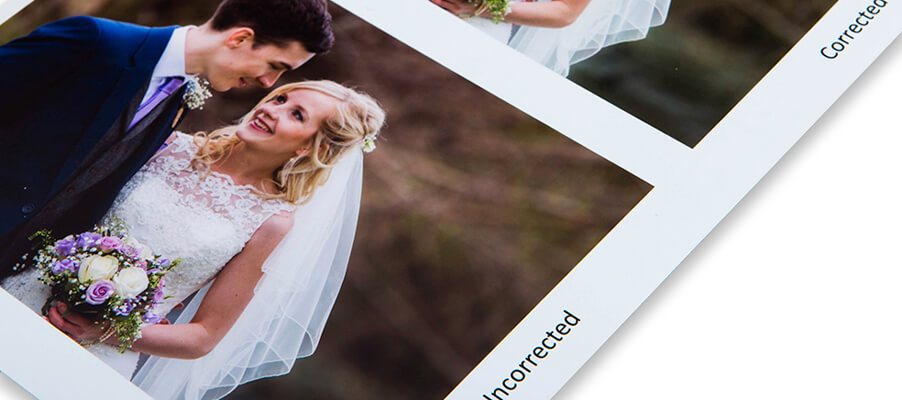 Free test prints
If you want to test the quality of our prints or check your monitor calibration is correct for your work our
free test prints
can be hugely helpful. Send us up to five images and we'll send you a set of 12×8″ prints, each displaying two 7×5″ images: one colour corrected by our specialist team, and the other will be printed to your own settings without correction. This is a great way for you to test your
monitor calibration,
discover the quality of our Photographic Lustre prints and compare the print outputs before you make the commitment to ordering Loxley Colour prints for clients.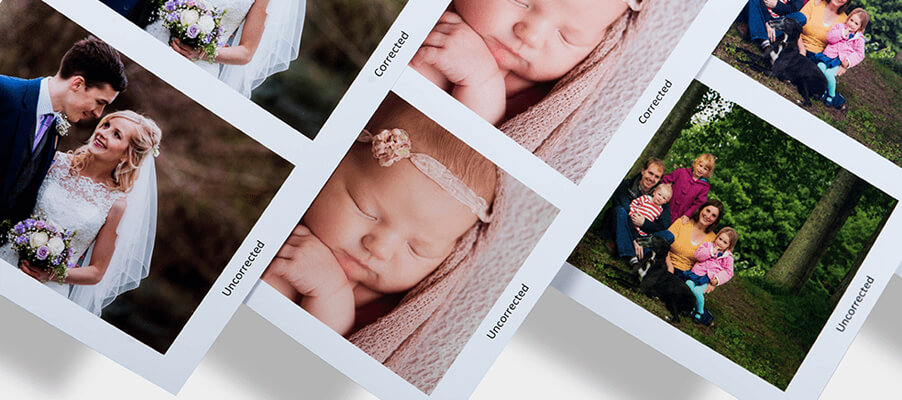 Trustpilot
Don't just take our word, you can read the reviews of thousands of fellow professional photographers from around the world. Discover what other photographers think of the Loxley Colour service. Our
Trustpilot score is currently 4.9 out of 5!
We're so thankful for all the amazing reviews we receive from our customers and we read each and every review!
Check out our Trustpilot page
to discover why Loxley Colour really is trusted by professional photographers.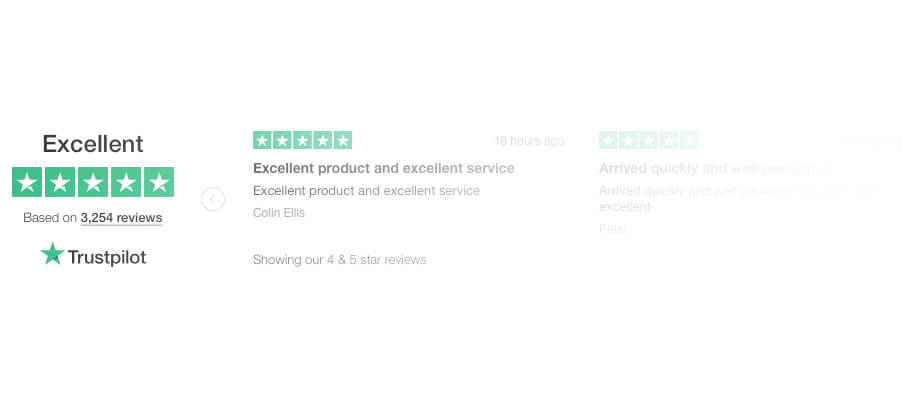 You might also be interested in…
Bellissimo Albums
– Discover our award-winning collection of albums.
Samples
– Find out more about our sample packs and offers.
Prints
– Explore our full collection of print finishes.