Here at Loxley Colour, we're proud to offer a selection of exclusive products for professional photographers to provide their clients that you simply cannot get on the high street. One of our most popular collections is our acrylic range. In this collection, you'll find a series of creative and eye-catching displays for a range of occasions. Let Team Loxley take you on a guide through all our acrylic products. Discover new ideas for photography packages and think about which products would suit your photography and clients.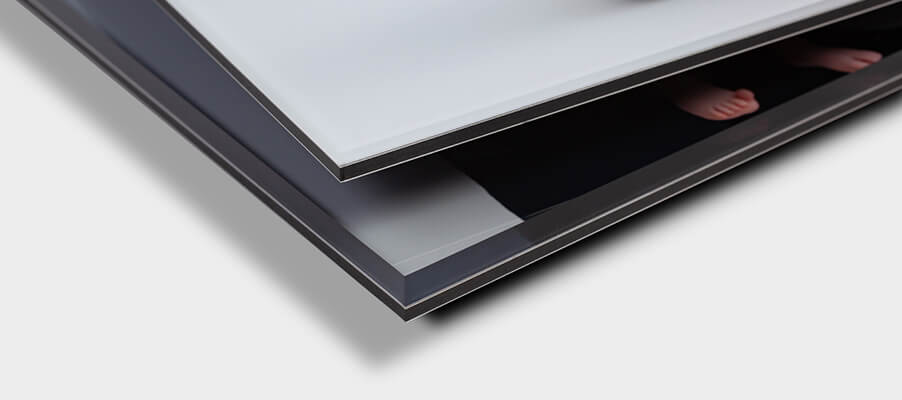 Acrylic wall products
Loxley Colour has different acrylic wall solutions available, but the star is without a doubt the
Acrylic Gallery
. Available with custom sizing and circular sizing, the Acrylic Gallery consists of a photographic Gloss or Metallic print with a Satin or Gloss acrylic facemount. The Acrylic Gallery has endless choice, with its custom sizing, print and acrylic finishes, you can also select 2, 4 or 6mm facemount thicknesses. It's bold, vivid display means it is perfect for show-stopping features. Eyes will immediately be drawn to the Acrylic Gallery, so it's great for customers looking for a key feature display. The Acrylic Gallery is not the only acrylic option in the Loxley Colour wall product collection, however. Acrylic facemounts are available as print finish options on the
Edge Print
. This is a classic looking wall display with a modern edge. Also available with custom sizing, the Edge Print has five edge border colour options, as well as four print finish options with an acrylic facemount feature. This wall product is ideal for any type of photography, but is particularly popular with wedding clients.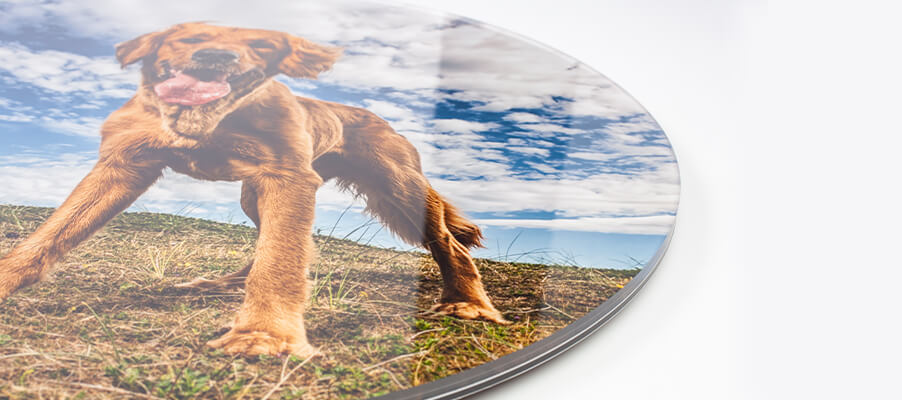 Acrylic desk products
Build an acrylic photography package by adding on acrylic desk products by Loxley Colour. The
Desk Acrylic
was designed to perfectly match the Acrylic Gallery wall product. Its simple design means it serves as a modern display for the home or office. If your clients are looking for a more unique desk display, then the
Glacier Block
could be the perfect solution. A photographically printed image is encased with a 30mm acrylic facemount on top. This creates a beautiful prism effect that produces a high definition display. If you're looking to offer a desk product to clients with double the impact, opt for the
Desk Block Duo
. This modern desk display lets you showcase not one, but two of your clients' favourite images. The two images feature a 2mmgloss acrylic facemount with your choice of Photographic Metallic or Gloss print. The images are separated by a sleek black or aluminium-coloured edge band to create a contemporary look.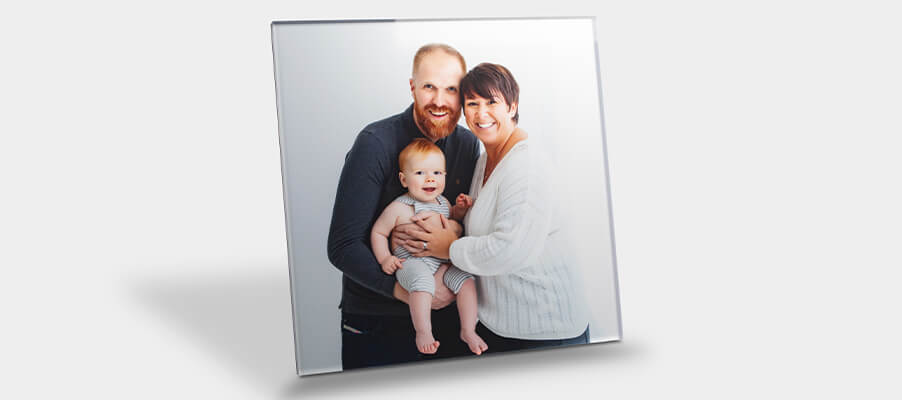 Add more to your acrylic packages
We've recently added more options to the Loxley Colour collection to help you create a photography package full of acrylic products. You can now even feature an acrylic cover on select albums in our award-winning
Bellissimo album collection
. Pair a bright and stunning acrylic cover (available in a classic style or with the gatefold option) with any of your favourite cover materials for the spine.
You might also be interested in…
Alumini
– If you're looking for an alternative unique wall display.
Wall Products
– Discover the full collection.
Presentation Products
– Build your photography packages.